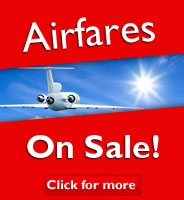 Your guide to airlines
Air New Zealand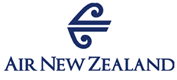 The Air New Zealand long-haul experience reflects the inspiring uniqueness of our place, our people and our culture. As the national airline for the country, fresh expressions of New Zealand are showcased throughout, from the interiors and cuisine, to the entertainment and staff.
With the choice of Business Premier, Pacific Premium Economy and Pacific Economy, the airline has transformed its longhaul service to set a new benchmark in comfort, convenience and style. Grab a seat flying Air New Zealand now with Flight Centre's best deals for popular flights.
Go to
Enquire Online or call 0800 24 35 44
Air New Zealand – 2010 Airline of the Year
Air New Zealand was named 2010 Airline of the Year at the prestigious Air Transport World magazine awards and Best Airline at the 2010 Awards (the UK's top consumer magazine). It also received two Skytrax Awards for Best Airline Australia/Pacific and Staff Service Excellence Australia/Pacific.
In April 2011, the airline transformed international air travel when it introduced revolutionary, Kiwi-designed, lie-flat Economy, and ground breaking Premium Economy seats as well as enhanced comforts for those in luxurious Business Premier Class on the new 777-300 planes. Grab a seat and experience this award-winning airline for yourself!
Dining
In addition to the seat enhancements across all classes in 2011, Air New Zealand also introduced an innovative new food and beverage service that has enabled travelers to order a steak, medium rare in Business Premier, a pizza for two in Premium Economy or a late night snack in Economy, whenever they want.
New oven technology will cook food from scratch rather than simply reheating and a new digital in-seat ordering service will make this truly the first time real food has been served at 35,000 feet. The new 777-300 planes will be flying on selected services from Auckland to London (via Los Angeles) from April 2011, and progressively rolled out until completed in 2012.
»
Back to top
Pacific Economy Class flights with Air New Zealand
»
Ask a Flight Centre travel expert about Air New Zealand flights
Conditions
These fares should only be considered as a guide to the best prices.
No guarantee is made that these fare levels are available for your exact dates of travel, or that seat availability exists on those dates.
The prices are based on the cheapest fares available.
^ indicates a oneway fare
In some instances additional local taxes may apply at some international airports.
Fares are subject to change without notice, and can be withdrawn or varied without notice.
Flight Centre reserve the right to correct any pricing errors or omissions.
Travel restrictions and conditions will apply.
Please ensure you read the Security Guide for Carry-on Baggage at International Airports.
Full terms and conditions can be found on www.flightcentre.co.nz/bookingterms
»
Back to top