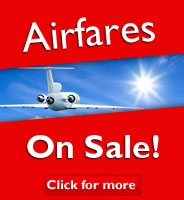 Your guide to airlines
Air New Zealand - Business class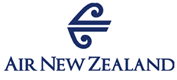 The best sleep in the sky just got better, as Air New Zealand's Business Premier cabin has been further enhanced as of April 2011. The lie-flat bed is now even more luxurious with a new thicker mattress, a fluffy duvet and full-size pillows to ensure travellers really do feel they are settling down for a good night's sleep. There's also a fresh new on demand cuisine and beverage service more akin to premium dining to suit each traveller's personal preferences and each Business Premier space has its own 12.1 inch touch screen entertainment system.
Go to
Enquire Online or call 0800 24 35 44
Seating
Air New Zealand's Business Premier Class luxurious leather armchair converts to a fully flat 79.5 inch bed with an ottoman footrest, which doubles as a visitor's seat. Every seat has direct aisle access and the unique design of the in-bed mode features a separate mattress surface for optimum comfort. Your own soft duvet, large cotton pillow and sleep sheet with additional padding provide a true sleep experience, while the Air New Zealand Business Premier bathrooms boast enhanced interiors and a luxurious range of Pacifica skincare products for a more pleasurable flight. Note: Business Premier seating is not available on 767 aircraft from New Zealand to Japan & Honolulu.
Dining
Enjoy a fresh in-flight menu developed by a team of consultant chefs, served on distinctive crockery and cutlery for a premium dining experience. Each dish in Business Premier class has been carefully chosen to feature New Zealand's finest natural produce and reflect a rich cultural and culinary landscape. The in-flight wine selection comes from all over the country to ensure a representation of styles for each passenger. Also, take advantage of the Business Premier class onboard self-service refreshment bar offering essentials like drinks and snacks throughout your flight.
Entertainment
Business class offers a wide range of on-demand entertainment is available to suit all tastes with an in seat remote control to direct the action. Individual 10.4 inch, high-resolution screens give perfect picture clarity while active noise cancellation ensures crystal-clear sound quality.
»
Back to top
Business Premier Class flights with Air New Zealand
»
Ask a Flight Centre travel expert about Air New Zealand Business Premier Class flights
Conditions
These fares should only be considered as a guide to the best prices.
No guarantee is made that these fare levels are available for your exact dates of travel, or that seat availability exists on those dates.
The prices are based on the cheapest fares available.
^ indicates a oneway fare
In some instances additional local taxes may apply at some international airports.
Fares are subject to change without notice, and can be withdrawn or varied without notice.
Flight Centre reserve the right to correct any pricing errors or omissions.
Travel restrictions and conditions will apply.
Please ensure you read the Security Guide for Carry-on Baggage at International Airports.
Full terms and conditions can be found on www.flightcentre.co.nz/bookingterms
Related Searches: Air New Zealand, airnewzealand, Air NZ, airnz, www.airnewzealand.co.nz, Air New Zealand flights, www.airnewzealand.com, airnewzealand.co.nz, airnewzealand.com