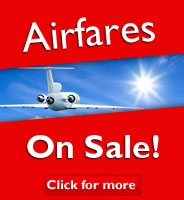 Your guide to airlines
Air New Zealand - Pacific Economy class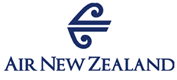 Air New Zealand are proud of their impeccable service record, and you can experience this in Pacific Economy class. Air New Zealand economy class cabins are designed to make your long-haul international travel experience more enjoyable. Flying long-haul in Air New Zealand economy class you'll have a range of on-demand movies and entertainment right at your seat. While on shorter flights to Australia and the Pacific, Air New Zealand offer a range of inclusions through their innovative economy class Seats to Suit fare options.
Go to
Enquire Online or call 0800 24 35 44
Seating
Air New Zealand's Pacific Economy cabins and seats are specially designed to make longhaul international travel a more enjoyable experience. Pacific Economy offers a generous 34 inch seat pitch on all 747 and 32 inch seat pitch on all 777 aircraft. Additionally, the seat recline provides enhanced personal space while the new ergonomic design provides comfort in any seating position. In April 2011, Air New Zealand economy class launched new state-of-the-art seats providing a comfortable rest. The armrest disappears into the seat and winged headrests swivel more freely to better support your head. A specially designed pillow attaches to the headrest so it won't slip out from under your head and you'll find PC power, iPod and USB connections in every seat.
Dining
The food and beverage in Pacific Economy is modern and innovative, with an emphasis on New Zealand flavours. For those with special dietary needs, a range of special meal options are available. For the past 20 years, Air New Zealand has helped take New Zealand wine to the rest of the world, and today is no exception. Choose from a wide selection of complimentary beverages, including wines, with your meal.
Entertainment
A wide range of on-demand entertainment options to suit all tastes are available in Pacific Economy class - right there on your 8.4 inch screen. Options from movies, to TV programs to a selection of single player games to keep the young (and the young at heart) occupied. Pacific Economy Class offers a dedicated section just for kids and a unique New Zealand section showcases the best New Zealand has to offer.
»
Back to top
Pacific Economy Class flights with Air New Zealand
»
Ask a Flight Centre travel expert about Air New Zealand Economy Class flights
Conditions
These fares should only be considered as a guide to the best prices.
No guarantee is made that these fare levels are available for your exact dates of travel, or that seat availability exists on those dates.
The prices are based on the cheapest fares available.
^ indicates a oneway fare
In some instances additional local taxes may apply at some international airports.
Fares are subject to change without notice, and can be withdrawn or varied without notice.
Flight Centre reserve the right to correct any pricing errors or omissions.
Travel restrictions and conditions will apply.
Please ensure you read the Security Guide for Carry-on Baggage at International Airports.
Full terms and conditions can be found on www.flightcentre.co.nz/bookingterms
Related Searches: Air New Zealand, airnewzealand, Air NZ, airnz, www.airnewzealand.co.nz, Air New Zealand flights, www.airnewzealand.com, airnewzealand.co.nz, airnewzealand.com