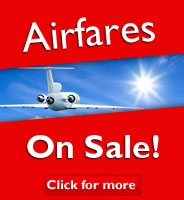 Airline guide
Asiana Airlines

Asiana Airlines is a niche carrier based in Seoul, South Korea. Asiana Airlines operate daily services from Sydney to Seoul and on to America, Europe, India and many more destinations, including 22 cities in China, 18 in Japan, South East Asia, Eastern Russia, Uzbekistan, Kazakhstan and many domestic locations
Asiana Airlines also offer transit accommodation to selected destinations for passengers with a next day connection including return transfers, dinner, accommodation and breakfast. On most international flights, Asiana Airlines offer two booking options – Business and Economy Class.
Asiana Airlines was the first carrier to obtain the ISO14001 (environmental management system) certification in 1995, and defined the environment as a matter for decision-making. Consequently, Asiana Airlines recognise the social responsibility for environmental pollution prevention. To prevent environmental pollution, Asiana has established an environmental policy and objectives to tackle the problem. Asiana Airlines is a member of the respected Star Alliance.
Asiana has employed the services of Edward Kwon, former head chef with Burj Al Arab. He comes highly acclaimed, having served George W Bush and Madonna and was named one of the top ten young chefs by the American Culinary Federation. Edward creates delectable in-flight meals with the objective of satisfying appetites without burdening the stomach. These meals will be introduced in all classes from May 2010 and he will consult throughout the entire process from food preparation to passenger presentation
Go to
Enquire Online or call 0800 24 35 44
Asiana Airlines- Achievement
Asiana Airlines was awarded Airline of the Year 2009 and for the fourth consecutive year a 5-star rating by industry surveys.
Asiana Airlines has also won the Best In-flight Service and Best Flight Attendants award for six years in a row.
Asiana Airlines was presented with the Mercury Award in 2006 in the food and beverage category from the International Travel Catering Association. It also collected the Cellars in the Sky award for the range of fine wines and champagne served onboard
»
Back to top
»
Back to top
Economy Class flights with Asiana Airlines
»
Ask a Flight Centre travel expert about Asiana Airlines flights
Conditions
These fares should only be considered as a guide to the best prices.
No guarantee is made that these fare levels are available for your exact dates of travel, or that seat availability exists on those dates.
The prices are based on the cheapest fares available.
^ indicates a oneway fare
In some instances additional local taxes may apply at some international airports.
Fares are subject to change without notice, and can be withdrawn or varied without notice.
Flight Centre reserve the right to correct any pricing errors or omissions.
Travel restrictions and conditions will apply.
Please ensure you read the Security Guide for Carry-on Baggage at International Airports.
Full terms and conditions can be found on www.flightcentre.co.nz/bookingterms
Related Searches:air asiana airlines, Asiana Airlines, air asiana, asia airlines, fly air asiana, fly asiana airlines, www.flyasiana.com,