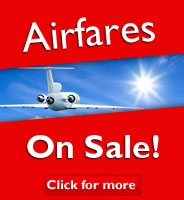 Your guide to airlines
Cathay Pacific Airways
Cathay Pacific has been among the world's elite airline for several decades. They are famous for service and fiercely proud of their reputation of uncompromising excellence. The airline believe it's people make all the difference in their travel experience. Whether it's on the ground or in the air, Cathay Pacific do their best to remember those little things that will have NZ travellers smiling long after their journey ends.
Wherever your destination, no matter whether you are travelling in First Class, Business Class or Economy Class, Cathay Pacific would like to extend to all NZ passengers the renowned "service straight from the heart" offered by their cabin crew.
Go to
Enquire Online or call 0800 24 35 44
Hong Kong International Airport
Hong Kong International Airport is home to Cathay Pacific, whether you are stopping over or connecting through, you would find Hong Kong airport has been designed with you in mind, making your travel hassle free and enjoyable.
»
Back to top
Economy Class flights with Cathay Pacific
»
Ask a Flight Centre travel expert about Cathay Pacific Economy Class flights
Conditions
These fares should only be considered as a guide to the best prices.
No guarantee is made that these fare levels are available for your exact dates of travel, or that seat availability exists on those dates.
The prices are based on the cheapest fares available.
^ indicates a oneway fare
In some instances additional local taxes may apply at some international airports.
Fares are subject to change without notice, and can be withdrawn or varied without notice.
Flight Centre reserve the right to correct any pricing errors or omissions.
Travel restrictions and conditions will apply.
Please ensure you read the Security Guide for Carry-on Baggage at International Airports.
Full terms and conditions can be found on www.flightcentre.co.nz/bookingterms