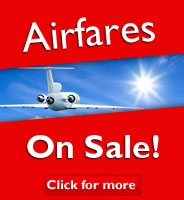 Your Guide to Airlines
Jetstar Airlines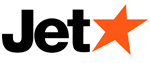 The Jetstar group is a network of value-based carriers that are committed to offering low fares, all day, every day. A wholly owned subsidiary of Qantas, Jetstar offers up to 47 weekly trans-Tasman flights and up to 116 weekly return domestic flights between the NZ cities of Auckland, Christchurch, Wellington and Queenstown.
Go to
Enquire Online or call 0800 24 35 44
Jetstar Fare Types
Jetstar offers two types of airfares, Starter and Business (on selected international flights), with the option of adding checked baggage and other in-flight extras such as food & beverages, entertainment, lounge access and more, ensuring you only pay for what you need.
Fare
Add a bundle
Fare
Add a bundle
Starter
Plus
Max
Business
Business Max
Baggage
Carry on baggage
Yes
Yes
Yes
Yes
Yes
Check in baggage
$
$
$
Yes
Yes

Passengers can choose to add 15-40kg for a fee

30kg allowance included

Seat Selection
Standard Seat Selection
$
Yes
Yes
Yes
Yes
Extra Leg Room & Upfront
$
$
Yes

38 inches (7 inches more than standard economy)

In-Flight Products
Food & Beverages
$
$
$
Yes
Yes
Entertainment
$
$
$
Yes
Yes
Comfort Pack
$
$
$
Yes
Yes
Other Inclusions
Qantas FF Point
$
Yes


(base rate)

Yes


(base rate)

$
Yes


(base rate + 50% cabin bonus)

Lounge Access
$
$
$
$
Yes

(where available)
Economy Class flights with Jetstar
»
Ask a Flight Centre travel expert about Jetstar flights
Conditions
These fares should only be considered as a guide to the best prices.
No guarantee is made that these fare levels are available for your exact dates of travel, or that seat availability exists on those dates.
The prices are based on the cheapest fares available.
^ indicates a oneway fare
In some instances additional local taxes may apply at some international airports.
Fares are subject to change without notice, and can be withdrawn or varied without notice.
Flight Centre reserve the right to correct any pricing errors or omissions.
Travel restrictions and conditions will apply.
Please ensure you read the Security Guide for Carry-on Baggage at International Airports.
Full terms and conditions can be found on www.flightcentre.co.nz/bookingterms