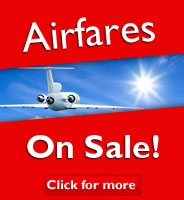 Your guide to airlines
Jetstar - Destinations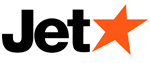 Jetstar offers a range of flights to over 55 destinations throughout New Zealand, Australia and the Asia Pacific Region. With Jetstar you can fly to destinations such as Bali, Japan, Fiji, Hong Hong, Hawaii and many more places that will encourage you to explorer the wider, more exotic regions of the world.
Collectively, the Jetstar group has over 2,400 weekly flights, and with Jetstar Asia & Valuair allowing customers to visit some of Asia's most beautiful cities such as Siem Reap, Ho Chi Minh City and Bangkok.
Go to
Enquire Online or call 0800 24 35 44
A selection of Jetstar's popular international destinations include Hong Kong, Vietnam, Hawaii, Bangkok, and Japan. So you've got every reason to take advantage of their low cost carrier fares and travel within New Zealand and beyond!
Economy Class flights with Jetstar
Business Class flights with Jetstar
»
Ask a Flight Centre travel expert about Jetstar flights
Conditions
These fares should only be considered as a guide to the best prices.
No guarantee is made that these fare levels are available for your exact dates of travel, or that seat availability exists on those dates.
The prices are based on the cheapest fares available.
^ indicates a oneway fare
In some instances additional local taxes may apply at some international airports.
Fares are subject to change without notice, and can be withdrawn or varied without notice.
Flight Centre reserve the right to correct any pricing errors or omissions.
Travel restrictions and conditions will apply.
Please ensure you read the Security Guide for Carry-on Baggage at International Airports.
Full terms and conditions can be found on www.flightcentre.co.nz/bookingterms
Related Searches: jet star airways, jet stars, jet star airlines, jet star airline, domestic jetstar flights, jetstar australia, international jetstar flights