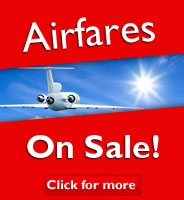 Your guide to airlines
Jetstar - Starter Fare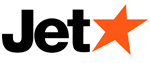 Jetstar have launched the simple Starter fare option that gives the customer more choice, flexibility and lower fares.

Jetstars economy Starter fare (which replaces JetSaver Light, JetSaver, JetFlex & JetPlus) includes an economy class seat and carry on luggage, ensuring customers can still take advantage of Jetstar's lowest fare options.

The Jetstar Bundles allow customers to personalise their experience with a wide range of options available in addition to the fare with the Plus or Max options. With the Plus bundle, you are now able to incorporate Qantas Frequent Flyer points and Status credit (on selected flights), free standard seat selection and a waiver of change fees. Max also includes upfront and/or extra leg room seating and refundability with the purchased fare.
Go to
Enquire Online or call 0800 24 35 44
Seating
Jetstar's affordable economy class airfares are a great choice when you're wanting to travel in comfort and style. The cabin features leather seats and seat pitches from 28 inches (A320 aircraft), 29 inches (A321 aircraft) and 31 inches (A330 aircraft). For longer journeys, seats have adjustable wings in the headrest to ensure a relaxing and comfortable trip. With economy class seating, you also have the choice to purchase a window, extra room or aisle seats at a small extra cost.
Dining
Jetstar offers a range of drinks and snacks available to purchase on board when travelling domestically or trans Tasman from New Zealand. With international flights, you are now able to pre-purchase meals before your flight, or select from the range of in-flight meal options. Beverages are available for purchase on all flights and include bottled water, soft drinks, tea & coffee, juices and a range of alcoholic drinks.
Entertainment
Jetstar offer (on selected flights) the option to hire a personal Video on Demand unit with headset to watch movies, TV shows, music videos or children's entertainment. There is also a selection of music channels available to listen to on board by plugging your headset into your seat.
Economy Class flights with Jetstar
»
Ask a Flight Centre travel expert about Jetstar Economy Class flights
Conditions
These fares should only be considered as a guide to the best prices.
No guarantee is made that these fare levels are available for your exact dates of travel, or that seat availability exists on those dates.
The prices are based on the cheapest fares available.
^ indicates a oneway fare
In some instances additional local taxes may apply at some international airports.
Fares are subject to change without notice, and can be withdrawn or varied without notice.
Flight Centre reserve the right to correct any pricing errors or omissions.
Travel restrictions and conditions will apply.
Please ensure you read the Security Guide for Carry-on Baggage at International Airports.
Full terms and conditions can be found on www.flightcentre.co.nz/bookingterms
Related Searches: jet star airways, jet stars, jet star airlines, jet star airline, domestic jetstar flights, jetstar australia, international jetstar flights