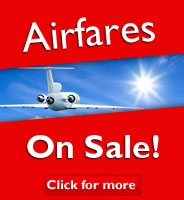 Airline guide
Kenya Airways

Established in 1977 following the disbanding of East-African Airways, Kenya Airways has grown to become Africa's major airline. Kenya Airways services over 47 international and regional destinations with one of the most modern fleets in Africa, including a new fleet of Boeing and Airbus aircraft
Kenya Airways flies to Kenya, Africa and other international routes such as London, Amsterdam, Hong Kong, Bangkok and Dubai. Two classes on Kenya's international service include Premier World and Economy Class. Premier World Class offers business passengers a new and exclusive travel experience where comfort comes first.
Started in 1977, Kenya Airways now serves over 2.6 million passengers annually and flies to more than 47 destinations worldwide. In Australia, Kenya Airways offers fares in conjunction with partners Qantas, Cathay Pacific and Thai Airways to Kenya and beyond.
Go to
Enquire Online or call 0800 24 35 44
Kenya Airways - Achievements
In 2010 Kenya Airways joined the SkyTeam and was declared Business Airline of the year at the Africa Investor Tourism Investor Awards. Kenya Airways has also won Best Domestic airlines between 2002 – 2004, as well the award for having the best in-flight magazine in 2002 and 2003 by Travel News and Lifestyle magazine.
Related Searches:Kenya Airways, Kenya Airways flights, www.kenya-airways.com
»
Back to top