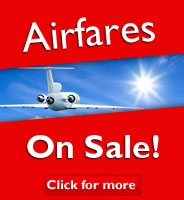 Your guide to airlines
Korean Air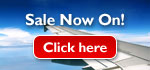 In Korea, the morning calm is the most peaceful time of the day. Korean Air brings that sense of tranquility and peace to its international air service with mouth-watering food, soft music, magnificent in-flight entertainment, attentive and friendly cabin personnel and the travelling experience you deserve.
Korean Air provides a true value for money travel option with a fleet of 129 aircrafts. Korean Air is currently preparing for the future with orders to acquire next generation airplanes, including 10 of the super efficient B787's known as the dream liner!
Korean Air is a founding member of the SkyTeam airline alliance. Together, the 11 members and two associates offer its 384 million passengers each year a worldwide system of more than 13,000 daily flights covering 898 destinations in 169 countries
Go to
Enquire Online or call 0800 24 35 44
Korean Air - Achievements
In 2009, Business Traveler magazine ranked Korean Air Best TransPacific Business Class for the fourth consecutive year. They also received the award for the Best Airline in Asia for three consecutive years.
In 2010, Korean Air was named the best First class airline in Asia by UK's foremost business travel published magazine 'Business Destinations'.
Korean Air First Class offers more personal space and comfort allowing extra freedom to move as well as a personal monitor to entertain yourself onboard a Korean Air aircraft.
»
Back to top
Economy Class flights with Korean Airlines
»
Ask a Flight Centre travel expert about Korean Air flights
Conditions
These fares should only be considered as a guide to the best prices.
No guarantee is made that these fare levels are available for your exact dates of travel, or that seat availability exists on those dates.
The prices are based on the cheapest fares available.
^ indicates a oneway fare
In some instances additional local taxes may apply at some international airports.
Fares are subject to change without notice, and can be withdrawn or varied without notice.
Flight Centre reserve the right to correct any pricing errors or omissions.
Travel restrictions and conditions will apply.
Please ensure you read the Security Guide for Carry-on Baggage at International Airports.
Full terms and conditions can be found on www.flightcentre.co.nz/bookingterms
Related Searches: Korean Air, Korean Airlines, korean air flights, koreanair.com