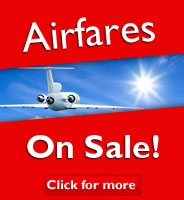 Your guide to airlines
LAN Airlines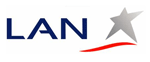 LAN has been named Best Airline – South America in the 2008, 2009 and 2010 Skytrax Awards for airline excellence. The carrier offers daily Airbus A340-300 flights from Auckland to Santiago in Chile, with onward connections to destinations throughout South America.
One of the best ways to explore South America is with a LAN South America Airpass, which combines the networks of the LAN family of airlines to serve over 50 destinations. The LAN South America Airpass offers great value for money for visitors from nations outside South America.
The LAN Group is comprised of LAN Airlines, previously known as LAN Chile, LAN Argentina, LAN Peru, LAN Ecuador, LAN Express and LAN Cargo, flying to more than 50 destinations in South America and beyond to key locations in North America, Europe and the Pacific
LAN operates more than 80 modern Airbus and Boeing passenger jets to more than 70 destinations in 18 countries, and continues to grow.
LAN will become one of the first airlines in the world to introduce the much-anticipated Boeing 787 Dreamliner, introducing the first of an order for up to 32 of the world's latest technology and most fuel-efficient aircraft.
LAN is one of 12 lead members of the oneworld alliance. Together with 19 affiliate members, including LAN Argentina, LAN Ecuador, LAN Peru and LAN Express, the oneworld airlines fly to more than 800 destinations worldwide.
In addition to comprehensive partnerships with oneworld airlines, LAN has also formed relationships with a range of other quality carriers in order to expand its network reach and customer offerings through codeshare arrangements.
Go to
Enquire Online or call 0800 24 35 44
LAN Airlines - Achievements
And it isn't just value for money. In 2008, 2009 and now 2010, LAN was named Best Airline – South America in the coveted and internationally respected Skytrax Awards for airline excellence. In 2010, LAN also won the 'Airline Staff Service Excellence' award for South America, having won the award for Best Cabin Crew South America in 2008 and 2009.
LAN has also been recognised by respected business magazine Euromoney as the Best Managed Company in South America.
»
Back to top
Economy Class flights with Lan Chile
»
Ask a Flight Centre travel expert about LAN Chile Economy Class flights
Conditions
These fares should only be considered as a guide to the best prices.
No guarantee is made that these fare levels are available for your exact dates of travel, or that seat availability exists on those dates.
The prices are based on the cheapest fares available.
^ indicates a oneway fare
In some instances additional local taxes may apply at some international airports.
Fares are subject to change without notice, and can be withdrawn or varied without notice.
Flight Centre reserve the right to correct any pricing errors or omissions.
Travel restrictions and conditions will apply.
Please ensure you read the Security Guide for Carry-on Baggage at International Airports.
Full terms and conditions can be found on www.flightcentre.co.nz/bookingterms
Related Searches: Lan Chile, Chile Lan, Lan Chile Airlines, Lan Airlines, LAN chile Airways, Lan Airways, LAN.com,