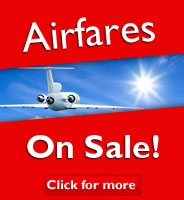 Your guide to airlines
Qantas Airlines - Business class

As a Qantas Business Class customer, everything is geared to ensure you enjoy a peaceful and relaxing trip.
Go to
Enquire Online or call 0800 24 35 44
Seating
Designed by world-famous Australian industrial designer Marc Newson, Qantas Business Class features an award-wining, state of the art sleeper seat - Skybed. A cocoon-style seat measuring 6 feet, 6.5 inches long offers extensive seat adjustment controls and maximum privacy . The Skybed has cushioned lumbar support and back massage features that allow you to sleep, work or just settle back and relax.
The Skybed in A380 is fully flat with up to an 80 inch seat pitch. The Skybed offers a sleek, contemporary design and a range of innovative features that provide maximum comfort, convenience and flexibility for customers.
Dining
Choose to dine from the Neil Perry designed menu in full restaurant style or the express meal option, or select from the Dine Later menu and enjoy the convenience of dining at your leisure. Choose wines from our award-winning list and finish with our delicious dessert. The cabin crew is at hand to help you find the perfect match for every dish. You can also treat yourself to snacks and a drink at anytime from the three self-service bars.
Entertainment
Sit back and be entertained. The state-of-the-art entertainment system featuring 12 inch in-arm touch-screens, noise-cancelling headsets and award-winning programming with over 1000 on-demand audio and video options.
»
Back to top
Business Class flights with Qantas
»
Ask a Flight Centre travel expert about Business Class flights on Qantas
Conditions
These fares should only be considered as a guide to the best prices.
No guarantee is made that these fare levels are available for your exact dates of travel, or that seat availability exists on those dates.
The prices are based on the cheapest fares available.
^ indicates a oneway fare
In some instances additional local taxes may apply at some international airports.
Fares are subject to change without notice, and can be withdrawn or varied without notice.
Flight Centre reserve the right to correct any pricing errors or omissions.
Travel restrictions and conditions will apply.
Please ensure you read the Security Guide for Carry-on Baggage at International Airports.
Full terms and conditions can be found on www.flightcentre.co.nz/bookingterms
Related SearchesQantas, Qantas Airlines, qantas, www.qantas.co.nz, www.qantas.com.au, Qantas flights, qantas flights