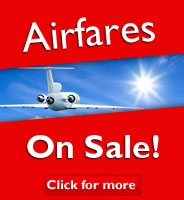 Your guide to airlines
Qantas Airlines - Economy class

Just because you're travelling in Economy doesn't mean your trip should be second-class! With an award winning entertainment program, Qantas ensures the flight will be enjoyable and relaxing for all customers.
Go to
Enquire Online or call 0800 24 35 44
Seating
Qantas Airlines custom-designed, award winning seat built by Recaro is sure to keep you rested throughout your journey. The Slimline seat offers greater comfort with features including lumbar support, adjustable headrest wings for extra head and neck support, with innovative netted footrest for extra leg support and cushioning soft armrests.
Dining
The International Economy Class menu is better than ever on Qantas Airlines. Heart Foundation Tick-approved meals provide you with healthier dining options on flights departing Australia. Enjoy an individual bottle of premium Australian wine, relax and unwind with hot chocolate or herbal tea, then settle back with an ice cream. Fresh fruit, water bottles and snack on Q bags are also available throughout your Qantas flight*, or you can pick up a treat anytime at the self-service snack bar.
On flights over 10 hours
Entertainment
You can entertain yourself with Qantas airlines with over 1000 on-demand audio and video options allowing you to choose from a wide range of movies, TV programs and PC-Style games. Or simply pop on your headset and enjoy the extensive audio selection. The kids only channel will keep children entertained from take off to landing.
»
Back to top
Economy Class flights with Qantas
»
Ask a Flight Centre travel expert about Qantas Airlines Economy Class flights
Conditions
These fares should only be considered as a guide to the best prices.
No guarantee is made that these fare levels are available for your exact dates of travel, or that seat availability exists on those dates.
The prices are based on the cheapest fares available.
^ indicates a oneway fare
In some instances additional local taxes may apply at some international airports.
Fares are subject to change without notice, and can be withdrawn or varied without notice.
Flight Centre reserve the right to correct any pricing errors or omissions.
Travel restrictions and conditions will apply.
Please ensure you read the Security Guide for Carry-on Baggage at International Airports.
Full terms and conditions can be found on www.flightcentre.co.nz/bookingterms
Related Searches:Qantas, Qantas Airlines, www.qantas.co.nz, www.qantas.com.au, Qantas flights, qantas flights