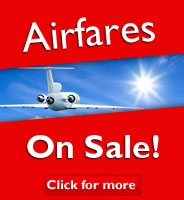 Your guide to airlines
Royal Brunei
Royal Brunei provides a service from Melbourne to Brunei and beyond. There are no longer direct flights from Auckland. Fly direct to Brunei in the Green Heart of Borneo then onwards to Asia, the Middle East and the United Kingdom.
Royal Brunei Airlines provides connections to points in Asia such as Bangkok, Hong Kong, Jakarta, Kuala Lumpur, Manila and Singapore, as well as Dubai and London. They provide customers with a link to Borneo from Brunei with services to both Kota Kinabalu and Kuching.
All Royal Brunei Airlines passengers enjoy the same caring service from their ASEAN flight attendants, along with skilfully prepared meals and a wide range of in-flight entertainment options to choose from. They provide a family friendly, alcohol free travel experience and offer child discounts for children aged 2 to 15 years inclusive, in both Economy and Business Class on selected airfares. A standard checked in free baggage allowance of 20 kilos per adult/child applies in Economy Class and 30 kilos per adult/child applies in Business Class.
Go to
Enquire Online or call 0800 24 35 44
Royal Brunei – Achievements
Royal Brunei has received "World's Leading First Class Airline" award for three consecutive year between 1998 – 2000. It has also been nominated for a number of awards in 2011 as Asia's leading airline, Asia's leading airline in Business Class, Economy Class & First Class.
»
Back to top
Economy Class flights with Royal Brunei
»
Ask a Flight Centre travel expert about Royal Brunei Economy Class flights
Conditions
These fares should only be considered as a guide to the best prices.
No guarantee is made that these fare levels are available for your exact dates of travel, or that seat availability exists on those dates.
The prices are based on the cheapest fares available.
^ indicates a oneway fare
In some instances additional local taxes may apply at some international airports.
Fares are subject to change without notice, and can be withdrawn or varied without notice.
Flight Centre reserve the right to correct any pricing errors or omissions.
Travel restrictions and conditions will apply.
Please ensure you read the Security Guide for Carry-on Baggage at International Airports.
Full terms and conditions can be found on www.flightcentre.co.nz/bookingterms
Related Searches:Royal Brunei, Royal Brunei Air, www.bruneiair.com, Brunei Air, Royal Brunei Flights, Royal Brunei travel