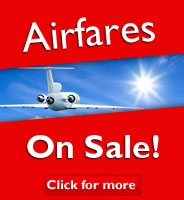 Your guide to airlines
Singapore Airlines

Singapore Airlines has evolved into one of the most respected travel brands around the world. Holding the record as the most awarded airline, NZ travellers can experience one of the world's youngest fleets in the air. The airline provides services to 65 destinations in 35 countries around the world and operates twice a day from Auckland. With educated staff attuned to quality be reassured by the 'Singapore girl' – a symbol of quality and customer care.
Singapore Airlines is a member of the Star Alliance network, the world's largest global airline partnership offering immense attention to detail and a high standard of service.
Go to
Enquire Online or call 0800 24 35 44
Singapore Airline Achievements

Singapore Airlines has a reputation for being an industry trendsetter. They were the first to offer complimentary headsets, a range of meals and complimentary drinks in Economy Class in the 1970's. In 1991, they initiated the satellite-based in-flight telephones. They were the first to operate the world's longest non-stop commercial flight between Singapore and Los Angeles in 2004, and later that year they broke their own record by providing a non-stop service from Singapore to New York. Singapore Airlines were recognised as the first to fly the A380 from Singapore to Sydney in late 2007. They continue to provide dedicated services to deliver the experience to all customers from NZ and abroad.

»
Back to top
Economy Class flights with Singapore Airlines
»
Ask a Flight Centre travel expert about Singapore Airlines Economy Class flights
Conditions
These fares should only be considered as a guide to the best prices.
No guarantee is made that these fare levels are available for your exact dates of travel, or that seat availability exists on those dates.
The prices are based on the cheapest fares available.
^ indicates a oneway fare
In some instances additional local taxes may apply at some international airports.
Fares are subject to change without notice, and can be withdrawn or varied without notice.
Flight Centre reserve the right to correct any pricing errors or omissions.
Travel restrictions and conditions will apply.
Please ensure you read the Security Guide for Carry-on Baggage at International Airports.
Full terms and conditions can be found on www.flightcentre.co.nz/bookingterms