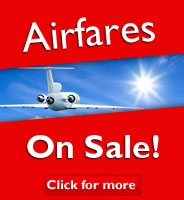 Your guide to airlines
Singapore Airlines - Clubs & Lounges

Singapore Airlines offers a tailored corporate travel program to suit your business needs, ask your Flight Centre consultant for details. With award-winning cabin products and industry leading service, Singapore Airlines is one of the most recognisable carriers in the world.
Go to
Enquire Online or call 0800 24 35 44
Singapore Airlines KrisFlyer
Join Singapore Airlines frequent flyer program KrisFlyer and earn miles that can be redeemed for travel to your favourite destinations, flight upgrades or companion tickets. Enrolment is free, simply visit "www.krisflyer.com"
Singapore Airlines Kris Lounge
Singapore Airlines' Silver Kris Lounge* (SKL) is part of the airline's total travel experience with 15 high quality service facilities. Sample a variety of food and beverages from the self service buffet and bar counters, keep yourself updated on developments around the globe with a varierty of newspapers and magazines, or stay connected with complimentary internet access via workstations or wireless LAN.
Conditions of entry apply.
»
Back to top
Economy Class flights with Singapore Airlines
Business Class flights with Singapore Airlines
First Class flights with Singapore Airlines
»
Ask a Flight Centre travel expert about Singapore Airlines flights
Conditions
These fares should only be considered as a guide to the best prices.
No guarantee is made that these fare levels are available for your exact dates of travel, or that seat availability exists on those dates.
The prices are based on the cheapest fares available.
^ indicates a oneway fare
In some instances additional local taxes may apply at some international airports.
Fares are subject to change without notice, and can be withdrawn or varied without notice.
Flight Centre reserve the right to correct any pricing errors or omissions.
Travel restrictions and conditions will apply.
Please ensure you read the Security Guide for Carry-on Baggage at International Airports.
Full terms and conditions can be found on www.flightcentre.co.nz/bookingterms
Related Searches: Singapore Airlines, Singapore Air,www.singaporeair.com, Singapore Airline Flights, Singapore Airlines A380, Singapore Airlines Economy Class Flights, Singapore Airlines Business Class Flights, Singapore Airlines First Class Flights