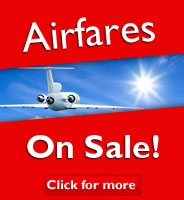 Your guide to airlines
Singapore Airlines - First Class

Singapore Airlines' First class now offers more exclusivity then you could ever imagine, in particular the B777-300ER.
Go to
Enquire Online or call 0800 24 35 44
Seating
Wider than any other conventional First Class seat at 35 inches, Singapore Airlines offer you luxury of the highest order. The unique design lets you lounge, stretch and relax in virtually any position. Whenever you wish, the largest & the most versatile bed in the sky appears, complete with crisp linen, fluffy pillows and a plush duvet.
Dining
Enjoy creative, high quality gastronomic delights prepared by a panel of world-renowned chefs, and complemented by an equally illustrious selection of wine chosen by esteemed wine consultants. Order from an exclusive Singapore Airlines dining menu brimming with choices, tastefully presented on refined tableware designed by Givenchy. Savour a tasty moment any time with the enhanced in-flight snack menu offering savoury and sweet selections, along with some of the finest gourmet coffee. You can also enjoy the comfort and convenience of a height adjustable table while dining or working.
Entertainment
Singapore Airlines provides a unique cinematic experience combined in a personal 23 inch LCD screen with surround sound and the latest in noise-cancelling headphone technology. Be enthralled by an unmatched line-up of more than 1000 on-demand entertainment options including movies, TV programs and music as you sit back and enjoy the show in your Givenchy sleeper suit.
»
Back to top
First Class flights with Singapore Airlines
»
Ask a Flight Centre travel expert about Singapore Airlines First Class flights
Conditions
These fares should only be considered as a guide to the best prices.
No guarantee is made that these fare levels are available for your exact dates of travel, or that seat availability exists on those dates.
The prices are based on the cheapest fares available.
^ indicates a oneway fare
In some instances additional local taxes may apply at some international airports.
Fares are subject to change without notice, and can be withdrawn or varied without notice.
Flight Centre reserve the right to correct any pricing errors or omissions.
Travel restrictions and conditions will apply.
Please ensure you read the Security Guide for Carry-on Baggage at International Airports.
Full terms and conditions can be found on www.flightcentre.co.nz/bookingterms
Related Searches: Singapore Airlines, Singapore Air,www.singaporeair.com, Singapore Airline Flights, Singapore Airlines A380, Singapore Airlines First Class Flights