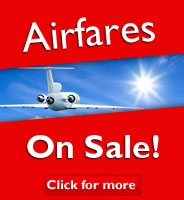 Your guide to airlines
United Airlines

United Airlines is one of the largest international carriers based in the United States. Operating daily non-stop services from Sydney to Los Angeles and San Francisco. United Airlines offers more same-day connections across the United States than any other airline. From its major hubs across the US; Los Angeles, San Francisco, Denver, Chicago and Washington DC, United and United Express conveniently connect customers to more than 200 US domestic and international destinations.
Go to
Enquire Online or call 0800 24 35 44
United has completed upgrade modifications across its international fleet of wide-body Boeing 747 and 767 aircraft. In 2010, United commenced upgrades to its international fleet of wide-body Boeing 777 aircraft. When travelling between New Zealand and North America, the baggage allowance is two bags of up to 23 kilograms per bag. If your travel itinerary includes a trans-Pacific airfare, this allowance still applies on United Airlines flights within the US. Baggage dimensions apply.
»
Back to top
Economy Class flights with United Airlines
»
Ask a Flight Centre travel expert about United Airlines Economy Class flights
Conditions
These fares should only be considered as a guide to the best prices.
No guarantee is made that these fare levels are available for your exact dates of travel, or that seat availability exists on those dates.
The prices are based on the cheapest fares available.
^ indicates a oneway fare
In some instances additional local taxes may apply at some international airports.
Fares are subject to change without notice, and can be withdrawn or varied without notice.
Flight Centre reserve the right to correct any pricing errors or omissions.
Travel restrictions and conditions will apply.
Please ensure you read the Security Guide for Carry-on Baggage at International Airports.
Full terms and conditions can be found on www.flightcentre.co.nz/bookingterms
Related Searches: United Airlines, unitedairlines, United, united, www.united.com, United Airlines flights, www.united.com, united.com
»
Back to top