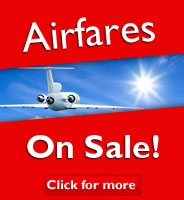 Your guide to airlines
Virgin Atlantic - Clubs and Lounges
Go to
Enquire Online or call 0800 24 35 44
Virgin Atlantic - Clubs
Virgin Atlantic's Flying Club frequent flyer program has 15 partner airlines. Earn Flying Club miles when you fly with Virgin Atlantic or its partner airlines. Flying Club is an American Express Membership Rewards partner. Virgin Blue Velocity members can earn points on Virgin Atlantic as well.
Virgin Atlantic - Lounges
Virgin Atlantic's Clubhouse lounges are located across the airline's network and are totally unique. Featuring stylish cocktail bars, a la carte dining options and the standard features of the world's best lounges, you may also find unexpected treats like salons, spray tan treatments, spa pools, saunas, games rooms, concierge services, guitar lessons and more. Upper Class passengers can transfer from limo to lounge in under 10 minutes at the airline's flagship Clubhouse at Heathrow. In Sydney, travellers are invited to visit the stunning Air New Zealand lounge.
»
Back to top
»
Ask a Flight Centre travel expert about Virgin Atlantic
Conditions
These fares should only be considered as a guide to the best prices.
No guarantee is made that these fare levels are available for your exact dates of travel, or that seat availability exists on those dates.
The prices are based on the cheapest fares available.
^ indicates a oneway fare
In some instances additional local taxes may apply at some international airports.
Fares are subject to change without notice, and can be withdrawn or varied without notice.
Flight Centre reserve the right to correct any pricing errors or omissions.
Travel restrictions and conditions will apply.
Please ensure you read the Security Guide for Carry-on Baggage at International Airports.
Full terms and conditions can be found on www.flightcentre.co.nz/bookingterms
Related Searches:Virgin Atlantic, Fly Virgin Atlantic, Virgin Atlantic Flights, www.virgin-atlantic.com