Sign up for hot deals!
Sign up to receive the hottest new Flight Centre travel and holiday deals, straight to your inbox.
Make a Hotel Booking
Find & Book Hotels
Hotel booking is made easy with Flight Centre's online hotel booking tool. Browse thousands of cheap hotels, apartments and resorts in New Zealand and overseas, including airport hotels, beach hotels, boutique hotels and more.
You can book hotels online or email a consultant, call us on 0800 24 35 44 or visit a Flight Centre store near you.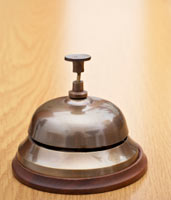 Top Searches: Hotel Booking, Cheap Hotels, Book Cheap Hotels, Book Hotels, Airport Hotels, Luxury Hotels, Boutique Hotels, Book A Hotel, Beach Hotels, Book Hotel Online.