Flight Centre Stores
Chartwell Flight Centre
Waikato & Bay Of Plenty Flight Centre Stores > Chartwell Flight Centre Store
With Flight Centre you will always find the best deals in-store, so visit us soon at the Chartwell Flight Centre shop for great deals on flights, holiday packages, cruises, tours and more.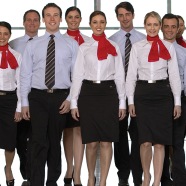 Phone
07 854 7200
Free Phone
0800 242789
Fax
07 855 4499
 
 
Email
Click to email this store
Address
Shop 128 Westfield Shopping Centre. Chartwell
Chartwell
Hamilton

 
 
Hours
Mon - Wed 9:00am - 6:00pm
Thur 9:00am - 9:00pm
Fri 9:00am - 6:00pm
Sat 9:00am - 6:00pm
Sun 10:00am - 5:00pm

Your Flight Centre Consultants:
Tania Paull
- Team Leader
Countries visited: Australia, New Zealand, USA, Canada, England, Wales, Scotland, Ireland, France, Spain, Portugal, Belgium, The Netherlands, Czech Republic Switzerland,Germany, Austria, Italy, Greece, Turkey, Croatia, Morocco, Sth Africa, Thailand, Malaysia, Singapore, Bali, Vietnam, Samoa, Rarotonga, Fiji, New Caledonia

Ashlee Armstrong
- Travel Consultant
Countries visited: Australia, Indonesia, Thailand, USA, Samoa, Fiji, Tahiti, Cook Islands.

Julie Plastow
- Travel Consultant
Countries visited: Australia, USA and Canada (west coast) England, Wales, Ireland, Scotland, Germany, France, Turkey, Czech Republic, Italy, Croatia, Netherlands, Greece, Singapore, Korea, Egypt, Rarotonga, Tonga, Fiji, Vanuatu, Malaysia, New Caledonia, NZ

Kaylene Johnstone
- Travel Consultant
Countries visited: South Africa, Zambia, Zimbabwe, Namibia, Botswanna, Australia, Rarotonga, Singapore, England, Scotland, Portugal, Italy, France, Switzerland, Spain, Mykonos, Greece, Albania, Serbia, Hungary, Austria, Germany, Netherlands

Anna Bristol
- Travel Consultant
Countries visited: Australia, New Zealand, USA, England, Ireland, Scotland, Wales, France, Spain, Italy, Greece, Austria, Germany, Switzerland, Netherlands, Belgium, Denmark, Sweden, Vietnam, Rarotonga

Samantha Neisham
- Travel Consultant
Countries visited: Australia, Canada, USA, Fiji, Vanuatu, New Caledonia