Store Pages
Hamilton East Flight Centre
Waikato & Bay Of Plenty Flight Centre Stores > Hamilton East Flight Centre Store
With Flight Centre you will always find the best deals in-store, so visit us soon at the Hamilton East Flight Centre shop for great deals on flights, holiday packages, cruises, tours and more.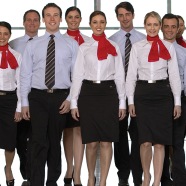 Phone
07 856 8877
Free Phone
0800 342645
Fax
07 859 0006
 
 
Email
Click to email this store
Address
380 Grey Street
Hamilton East
Hamilton

 
 
Hours
Mon - Fri 9:00am - 5:30pm
Sat 9:00am - 2:00pm
Sun CLOSED

Your Flight Centre Consultants:
Sally Goold
- Team Leader
Destinations visited: Gold Coast, Sunshine Coast, Sydney, Melbourne, Brisbane, Samoa, Fiji, Rarotonga, Laos, Bangkok, Phuket, Los Angeles, Las Vegas, New York, San Diego, England, Scotland, Singapore, Shanghai.

Marijke Willemen
- Assistant Team Leader
Destinations visited: Mexico, Honduras, Costa Rica, Panama, El Salvador, Guatemala, Nicaragua, Belize, France, Spain, Norway, Germany, Poland, Italy, United Kingdom, Romania, Bulgaria, Greece, Iceland, Portugal, Hungary, Austria, Chez Republic, Ireland, Croatia, Bosnia, Netherlands, Switzerland, Belgium, Albania, Slovenia, Montenegro, Andorra, Lichtenstein, Monaco, Vatican, Syria, Jordan ,Turkey, South Africa, Zimbabwe, Namibia, Botswana, Zambia, Egypt, Morocco, Hong Kong, India, Sri Lanka,Nepal, Fiji, Sydney, Brisbane, Gold Coast.

Katherine MacGregor
- Travel Consultant
Destinations visited: Melbourne, Sydney, Rarotonga, England, Scotland, Ireland, Orlando - Florida, The Bahamas.

Lucy Fox
- Travel Consultant
Destinations visited: New South Wales, Victoria, Queensland, Tasmania, ACT, Phuket, Koh Samui, California, Illinois, Iowa, Hawaii, Texas, England, Ontario, Bristish Columbia,Quebec, Alberta.

Claire Wallace
- Travel Consultant
Destinations visited:Perth, Cairns, Sydney, Melbourne, Uluru, Fiji, Oahu, Maui, Moorea, Bora Bora , Los Angeles, San Francisco, San Diego, New York, Washington DC, Amish Country, New Orleans, Florida, Arizona, National Parks, Puerto Rico, Vancouver, Ottowa, Toronto, Niagra, Puerto Vallarta, Rio De Janiero. Havana, Varadero, Guardalavaca, Pinar Del Rio, Bahamas, Bermuda, Antigua, St. Lucia, St. Kitts, Barbados, ,Scotland, England,Ireland, Wales, Iceland, Netherlands, Denmark - Copenhagen, , Gothenburg, ,Lakes Garda,Orta & Como, Tuscany, Rome, Pisa, Cinque Terre, Naples, Sicily, Paris, Annecy, Geneva, Lucerne, Hamburg, Munich, Garmsich Partenkirchen, Vienna, Innsbruck, Worgl , Prague, Czesky Krumlov, Budapest, Bratislava, Split, Dubrovnik, Korcula, Zante, Corfu, Kephalonia, Istanbul, Bodrum, Barcelona, Majorca, Tenerife, Fuerteventura. Marrakech, Agadir, Tunisia, The Gambia, Cairo, Aswan, Luxor, Dubai, Sharjah, Ras Al Kaimeh, Istfahan, Tehran, Yazd, Bam, Sheraz, Melacca, Bali, Singapore, Bangkok, Koh Samui, Koh Pa Nang.