Store Pages
Havelock North Flight Centre
Hawkes Bay & East Coast Flight Centre Stores > Havelock North Flight Centre Store
With Flight Centre you will always find the best deals in-store, so visit us soon at the Havelock North Flight Centre shop for great deals on flights, holiday packages, cruises, tours and more.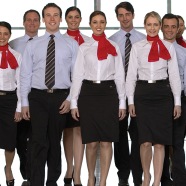 Phone
06 875 8513
Free Phone
0800 428 356
Fax
06 875 8534
 
 
Email
Click to email this store
Address
3 Napier Road
Havelock North

 
 
Hours
Mon - Fri 9:00am - 5:00pm
Sat 9:00am - 1:00pm
Sun CLOSED

Your Flight Centre Consultants:
Janelle Gagne
- Team Leader
Countries visited: Australia, Fiji, Vanuatu, Rarotonga, Singapore, Canada, Hawaii, USA, England, Scotland and New Zealand.

Jody Stephenson
- Assistant Manager
Countries visited: New Zealand, Australia, Norfolk Island, Niue, Fiji, Thailand, Cambodia, Vietnam, Laos, Malaysia, Singapore, Hong Kong, Bali, India, Sri Lanka, Hawaii, USA, Canada, United Kingdom, Ireland, Portugal, France, Italy, Czech Republic, Crete, Turkey and Netherlands.

Koryn Evans
- Travel Consultant
Countries visited: Australia, England, France, Italy, Germany, Switzerland, Austria, Germany, Greek Islands, Vatican City, Spain, Monaco, Lichtenstein, Belgium, USA.

Megan Henderson
- Travel Consultant
Countries visited:Australia, Singapore, Hawaii, Thailand, Canada, England, France, Scotland, Germany, Czech Republic, Austria, Italy, Ireland, Spain, Greece, Turkey, Tonga, Fiji, Rarotonga, USA, New Zealand