Store Pages
Kaitaia Flight Centre
Northland Flight Centre Stores > Kaitaia Flight Centre Store
With Flight Centre you will always find the best deals in-store, so visit us soon at the Kaitaia Flight Centre shop for great deals on flights, holiday packages, cruises, tours and more.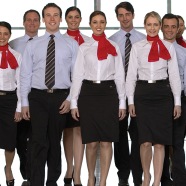 Phone
09 4082248
Free Phone
0800 252482
Fax
094080823
 
 
Email
Click to email this store
Address
80 Commerce Street
Kaitaia
Northland

 
 
Hours
Mon - Thur 9:00am - 5:30pm
Fri 9:00am - 5:00pm
Sat 9:30am - 1:30pm
Sun Closed

Your Flight Centre Consultants:
Hannah Stewart
- Team Leader
Countries visited: France, Italy, Belgium, Germany, Austria, Andora, Hungary, Ireland, Scotland, Spain, Morrocco, Australia, Bulgaria, Croatie, Slovakia, Portugal, Serbia, Slovenia, Holland, UK, Fiji, Canada, USA, China, Bali, Singapore, Thailand, Turkey, Hong Kong, Cook Islands, Macau.

Debi Cargill
- Assistant Team Leader
Countries visited: Mexico, Costa Rica, Belize, USA, Hawaii, Canada, Peru, Turks and Caicos, Jamaica, Dominican Republic, England, Scotland, Ireland, Belgium, The Netherlands, The Netherlands Antilles/Bonaire, Greece, Italy, France, Philippines, Australia, New Zealand, Fiji

Sharlene Grbic
- Travel Consultant
Countries visited: England, Scotland, Ireland, USA, Australia, Germany, France, Poland, Holland, Spain, Morrocco, Italy, Turkey, Samoa, Austria.

Suellen Frith
- Travel Consultant
Countries visited: India, Australia, Peru, Italy, England, Rarotonga, France, Germany, Bali, Thailand, Laos, Netherlands, New Zealand, Scotland, Dubai, Vietnam, Ireland, USA, Malaysia, Wales, Singapore, Hong Kong, China, Cambodia, Brunei, Sri Lanka