Store Pages
Northwood Flight Centre
Canterbury Flight Centre Stores > Northwood Flight Centre Store
With Flight Centre you will always find the best deals in-store, so visit us soon at the Northwood Flight Centre shop for great deals on flights, holiday packages, cruises, tours and more.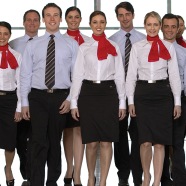 Phone
03 323 7280
Free Phone
0800 359667
Fax
03 323 7290
 
 
Email
Click to email this store
Address
Northwood Supa Centre
1B Radcliffe Road
Belfast
Christchurch

 
 
Hours
Mon - Fri 9:00am - 5:30pm
Sat 9:00am - 5:00pm
Sun 10:00am - 5:00pm

Your Flight Centre Consultants:
Melissa Topp
- Team Leader
Destinations visited: East coast Australia, Fiji (Mainland, Mamanucas, Yasawas), New Caledonia, Samoa, Norfolk Island, Singapore, Malaysia (Borneo and mainland Malaysia), Thailand, Hong Kong, Dubai, Britain and Europe from Ireland to Turkey and all in between, Kenya, Tanzania, USA(New York, Las Vegas, Los Angeles), Brazil, Argentina and Uruguay

Jaimee Clarke
- Assistant Team Leader
Destinations visited: Australia (Melbourne, Sydney, Brisbane, Gold Coast, Cairns, Port Douglas),Ireland, London, Italy (Rome, Florence, Venice), Austria (Salzburg, Vienna, Liechtenstein), Switzerland (St Moritz, Zermatt, Lucerne, Zurich), Germany (Munich), Paris, Thailand (Bangkok, Koh Samui), Fiji

Melinda Tierney
- Travel Consultant
Destinations visited: Fiji,Vanuatu,Australia,Peru,Brazil,Argentina, P&O Cruise

Kate Pritchard
- Travel Consultant
Destinations visited: Sydney, Fiji,Thailand, Japan, Los Angeles, Las Vegas,Sanfransisco, Vancouver, New York, Washington DC, Boston, Seattle, Portland, Cancun, Spain,France, Italy, Austria, Belgium,The Netherlands, Germany,Hungary, Poland, Czech Republic, Switzerland, Lichenstein, Serbia, Bosnia and hercegovinia, Montenegro, Turkey+Gallipoli, Croatia,Greece, Uk, Tangiers-Morrocco

Eleanor Smith
- Travel Consultant
Destinations visited: Sydney, England (London, Birmingham, Litchfield, Shropshire), Wales, France (Paris, Avignon, Nice), Monaco, Switzerland (Swiss Alps, Basel, Stein am Rhein), Italy (Pisa, Florence, Rome, Vatican City, Verona, Venice), Austria (Vienna, Mauthausen), Czech Republic (Prague), Germany (Bremen, Bremerhaven, Berlin, Dresden, Frankfurt, Munich, Wurzburg, Konstanz), Netherlands (Amsterdam), Finland (Helsinki, Turku, Tampere, Savonlinna, Rovaniemi)

© Flight Centre Limited
If you happen to find a cheaper available price, WE WILL BEAT IT! *
*Flight Centre confirms availability by searching based on the exact itinerary, booking class & conditions as per the competitors quote. Click here for full terms and conditions Based on New Zealand registered businesses & websites for travel departing within New Zealand. Written quote must be presented prior to booking.