Store Pages
Taradale Flight Centre
Hawkes Bay & East Coast Flight Centre Stores > Taradale Flight Centre Store
With Flight Centre you will always find the best deals in-store, so visit us soon at the Taradale Flight Centre shop for great deals on flights, holiday packages, cruises, tours and more.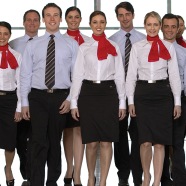 Phone
(06) 8451647
Free Phone
0800 827232
Fax
(06) 8451656
 
 
Email
Click to email this store
Address
304 Gloucester Street
Taradale
Hawkes Bay

 
 
Hours
Mon - Fri 9:00am - 5:00pm
Sat Closed
Sun Closed

Your Flight Centre Consultants:
Laura Whyte
- Travel Consultant
Countries visited: Samoa, Singapore, Vietnam.

Glenda Wiffin
- Travel Consultant
Countries visited: Australia, Fiji, Rarotonga, Samoa, Singapore, Thailand, Malaysia, Bali, United Kingdom, France, Spain, Italy, Greece, Turkey,Czech, Germany, Holland, Canada, USA, Mexico, Kenya, Tanzania, Malawi, Zambia, Mozambique, Botswana, Zimbabwe, South Africa.