Flight Centre specialist travel consultants
Flight Centre specialist travel consultants & travel agents
At Flight Centre we understand that NZ travellers are looking for a special and sometimes unique experience, so we offer a wide range of holidays to guide you to the current top destinations and appeal to your senses.
Our experienced travel agents are specialists in the following areas, catering specifically for niche types of travel. Flight Centre also offers speciality travel services to suit the needs of the NZ business and corporate traveller.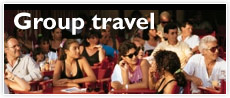 Flight Centre Groups' team of travel agents is dedicated to the travel needs of groups from 10 to 500 people. Whether it's a conference, corporate incentive, sporting body, special interest, or large family group, we can assist you with saving time and money.
Call 0800 35 94 76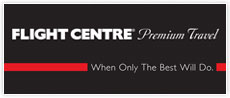 Flight Centre offers extensive first and business class travel, assisting with airfares, accommodation, transport, entertainment and other exclusive services. Our travel agents will ensure you enjoy the highest level of luxury, comfort and service.
Call 0800 22 87 46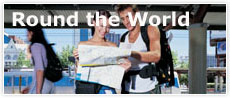 Round the World Experts is a specialist division of Flight Centre Limited, offering you great around the world trip planning advice and bookings. Contact us for the cheapest round the world travel prices, deals and expert advice.

Call 0800 35 00 65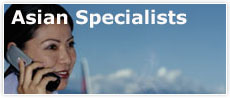 Flight Centre's Asian Flight Centre store offers our Asian language speaking customers the opportunity to speak with experienced consultants in their own language.
Call 0800 55 55 58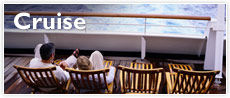 Flight Centre's cruise holiday specialists offer you expert advice and tips on why nothing beats cruising for incredible holiday savings, spectacular views and destination choices.
Call 0800 22 11 00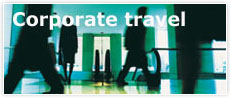 Flight Centre's corporate divisions specialise in tailored end-to-end travel and expense management solutions for business and corporate travel.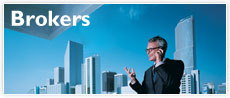 Flight Centre's team of travel brokers are consultants who have had years of experience in Flight Centre stores and now work from their own home office.