Fri, 19/07/2013 - 1:14pm
From places to see, ways to save money and a range of travel tips, our team of travel experts answer travellers' questions.
Q: I'd like to spend a few weeks in Vietnam but finances are tight. How should I approach it?
Jim Cato-Symonds, from Flight Centre Ponsonby, shares his expertise on travelling through Vietnam on a budget.
A: Vietnam is a great choice for an adventure on a shoestring budget, with an incredible array of things to see and do, all on limited funds.
The food in Vietnam is amazing and you can eat like a king on any budget. My personal favourite from my Vietnam travels is a lunch of steaming, fragrant noodle soup and a cold beer - likely to set you back around $2-$3.
Getting around on your Vietnam holidays is easy too - many people buy a hop-on-hop-off bus pass, which can take you from Ho Chi Minh City to Hanoi or vice versa. For a less touristy experience and to meet the locals, take the bus, otherwise flights and trains are cheap.
I suggest starting in Saigon and making your way north to Hanoi. Two weeks would be enough time, but I recommend taking four weeks and spending a few days relaxing on a sandy beach.
Hanoi is a wonderful city with touches of ancient Vietnam and old colonial France. From Hanoi, head to Halong Bay, a Unesco World Heritage sight where giant limestone casts soar out of the ocean. Spend a couple of nights on a junk boat, an experience you'll never forget.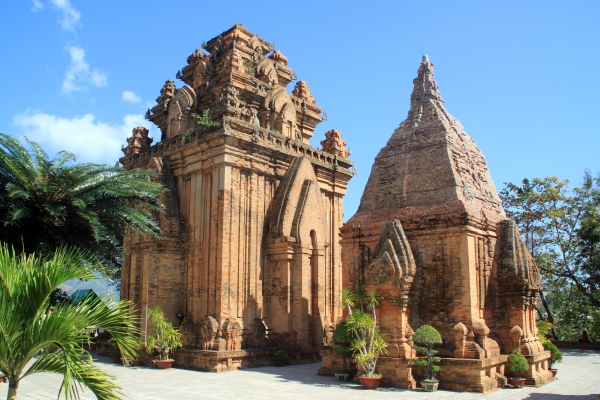 Q: I'd like to take my partner to Hawaii but want to see something other than the usual tourist strip. What's good away from Waikiki?
Priscilla Halliday, from Flight Centre Remuera, has recently been to the outer islands of Hawaii.
A: Hawaii is a great destination and now even more accessible with Hawaiian Airlines flying direct from Auckland. Waikiki Beach in Honolulu is definitely the tourist hub but there is so much more that you can experience with your partner.
Firstly, I recommend hiring a car and taking a day trip around the island of Oahu and heading up north to the beaches. Car hire is really simple and can be arranged either before you depart or once you arrive in Hawaii. The famous Sunset Beach is a must-do, renowned for its surf, but also great for relaxing.
Depending on how much time you have, the outer islands are well worth exploring. Maui is a short plane ride from Oahu with plenty of fabulous resorts, although it's a good idea to book your flight to Maui when you book the rest of your Hawaii holiday so that you can get it all on the same fare and your baggage will be included.
I stayed in Maui recently and there is definitely something to suit everyone. My personal favourite was swimming with the turtles at Wailea Beach, then visiting the Monkeypod Kitchen to enjoy a meal - I recommend the fish tacos.
The Big Island is also worth a visit with its diverse terrain of forests and snow-capped mountains. You may even see lava flowing from an active volcano in the famous Volcanoes National Park!
As published on the New Zealand Herald website.
Looking for more information on holidays in Vietnam or Hawaii?  Contact a Flight Centre travel expert – 135 stores nationwide. Phone 0800 24 35 44.
Other Travel Articles You Might Like...