Tue, 17/07/2018 - 1:57pm
Cruise Specialist, Vanessa Mynot shares her awe-inspiring journey travelling Egpyt and river cruising down the Nile.
Cairo, Egypt's capital, is located on the Nile River in the northern part of Egypt, about 165km from the Mediterranean Sea and about 120km from the Suez Canal.
Cairo must sees include a visit to the Egyptian Museum, where you'll see an incredible collection of Egyptian artifacts including the gold mask of Tutankhamen. Then join the Coptic Cairo tour to see the old Cairo dating back to the 6th century BC. Bargain hard at the bustling Khan el-Khalili bazaar - expect to pay 75% less than the price first quoted.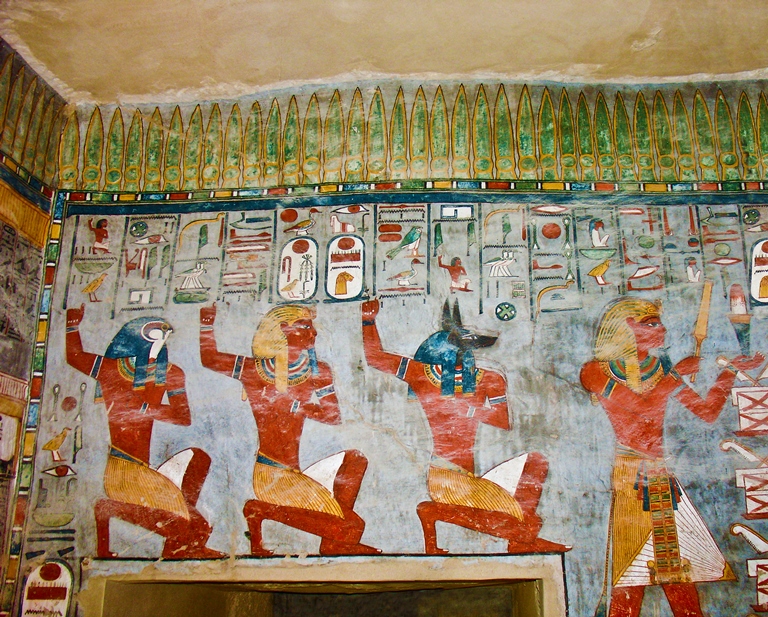 You cannot go to Egypt without visiting pyramids - there are more than 93 of them! We first visited Saqqara, home to one of the oldest Pyramids in Egypt - the Step Pyramid. Easily accessed on a day tour from Cairo, the Saqqara Step Pyramid is said to be the world's oldest masonry structure.
But the most famous are the Great Pyramids of Giza where three pyramids are said to be built in the 4th Dynasty (somewhere around 2550 BC). The highlight for me was walking up the steep stairs of the great pyramid of Cheops and into the burial chamber. It was amazing, even if your thighs scream for days afterwards. I would not recommend it if you are in any way claustrophobic, as it is very narrow and the ceiling is very low.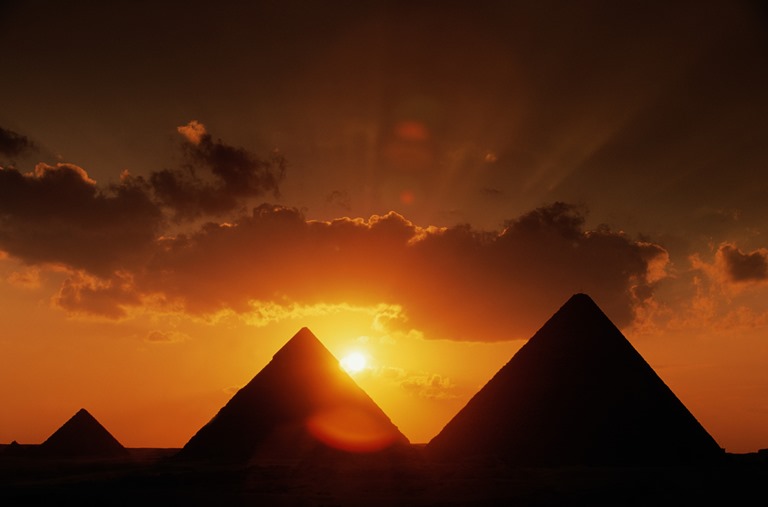 Next we joined a river cruise down the Nile onboard the MS Premium. With very modern décor the ship had a small pool, small gym, dining room, library and lounge along with a large pool deck. All breakfasts, dinners and lunches are buffet style, with the highlight being the Egyptian night. Also onboard was a masseuse who proved perfect for easing the muscles after climbing the pyramids and walking through the temples and tombs.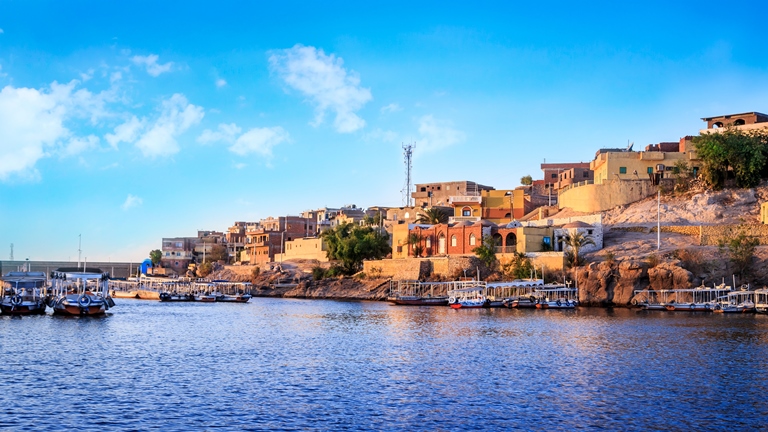 Highlights of the Nile Cruise were visits to Luxor Temple, Karnak Temple, Valley of the Kings and Queens, Edfu, Komombo, Philae Temple, Abu Simbel and a balloon ride over the Valley of the Kings.
Visiting Egypt in September is perfect for visiting temples - no queues or crowds – but the heat can get to you at times, so make sure you've got some good sun protection.
Other Travel Articles You Might Like...