Tue, 11/12/2012 - 5:46pm
The sun, sand and atmosphere in Samoa gives you an immediate feeling of relaxation as soon as you step off the plane. And now Apia's waterfront is due to receive a "modern outlook" makeover, which is perfect timing if you're considering planning any Samoa holidays in the near future.
The Samoan Government has said that Apia's waterfront makeover will give Apia a whole new outlook; one that will be even more tourist friendly for those people on holiday. As part of the development there will be new cafes, bars, gardens, parks, marinas and man-made beaches, ensuring holidaymakers will be drawn to bring their families to enjoy it. Construction is scheduled to begin within the next 12 months.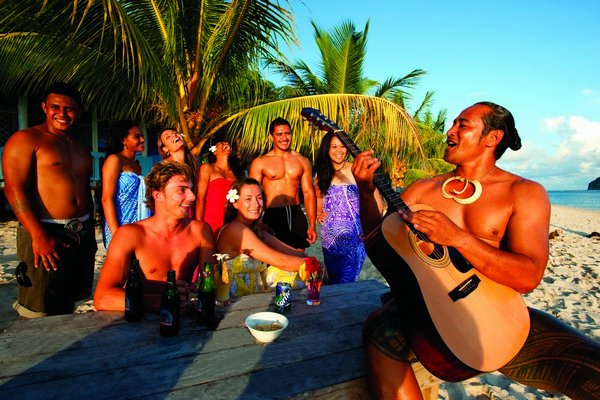 The planned makeover of Apia's waterfront is intended to make Apia a place that many wish to visit. Holidaying in Samoa will be even more enjoyable, no matter whether you're on the go the whole time or relaxing and soaking up the sun on "island time"! In the meantime though, why not plan your next Samoa holiday and soak up the Apia waterfront makeover for yourself.
To help get you in the mood, here are some suggestions of things to do in Samoa after you've checked out the new Apia waterfront:
Stay in a traditional beach fale (beach house).
Take a ride on one of the colourful Samoan buses, a great way to mix and mingle with the locals.
Visit the Robert Louis Stevenson Museum, the beautiful plantation home to Scottish writer and poet who chose to settle in Samoa in the 1890s.
Hike up Mt Vaea to visit Robert Louis Stevenson's resting place and tomb at the top of the summit and experience the beautiful views overlooking Apia.
Visit the Apia Flea Markets, an ideal place to get fresh local produce and buy local handicrafts.
Need more information on holidays in Samoa? Contact a Flight Centre travel expert - 135 stores nationwide. Phone 0800 24 35 44.
Other Travel Articles You Might Like...