Fri, 31/05/2013 - 6:45pm
Setting out to discover whether there's more than just theme parks on Gold Coast holidays, Scott Eddington from Flight Centre Auckland reports back on what he found out.
The Gold Coast consists of around 70km's of coastline including many beaches and some very popular surf breaks, as well as the hinterland and rainforest bordered by the Great Dividing Range to the west.
The coastal regions experience warm summers and mild winters whereas lower temperatures are found in the hinterland areas. The winter is fairly dry, whereas summer can see a higher degree of rainfall including some thunderstorms.
The Gold Coast has it's own international airport situated in Coolangatta, approximately 25-30 minutes drive to Surfers Paradise which is the main central development of the Gold Coast, with the largest array of accommodation, shops and nightlife. Further south Broadbeach has substantial accommodation and food and beverage options as well as the popular Pacific Fair shopping centre.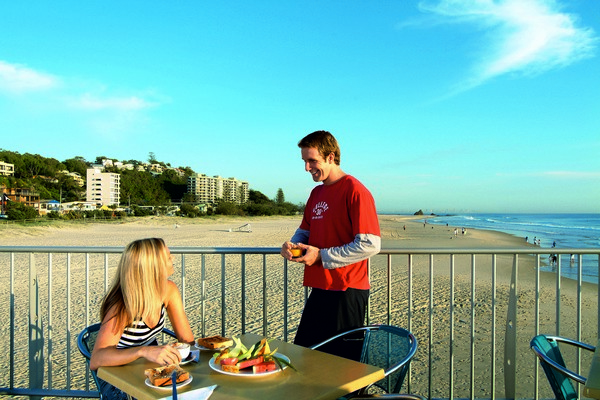 To the north of Surfers Paradise there is Main Beach which has a marina development on the Broadwater as well as the Marina Mirage, another shopping centre with further waterside food and beverage options. Several tour operators which utilise the Broadwater for jet boating or cruising base themselves at Marina Mirage.
For keen shoppers, Habourtown is a wide array of outlet shops where there are plenty of bargains to be had. There's also a visitors room for those with tired feet to surf the net or have a cup of tea.
For things to do in Gold Coast I'd recommend visiting the Skypoint Observation Deck is about 270m above sea level, with sweeping views in all directions. There's a bar on site which is a nice way to spend an evening and watch the sunset over the hinterland before heading off to dinner. The sky walk is up and running for people with a steely nerve to head out into the elements and climb up to the top of the tower as well. The elevator heads up at three floors per second, so if you're flying Air NZ grab an extra sweet to help with your ears popping!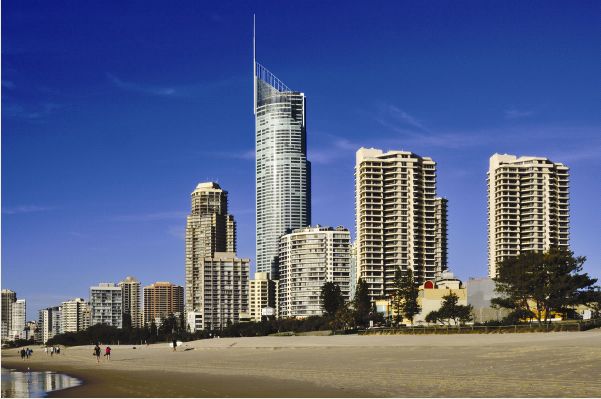 We went on the Southern Cross 4WD half day tour as well. A bit of wet weather saw them bring out the smaller vehicles, however with the larger vehicles they can seat up to twenty on a single tour. There are a few different parts to this tour, so has plenty to keep a variety of people interested. The 4WD aspect was good fun, but didn't involve anything too hair raising.
Included in the tour was a visit to the Tamborine Mountain Distillery, with a chance to taste from their selection of spirits and liqueurs, many of which have won awards at international shows. The choc chilli liquer was particularly good. A short trek to view some waterfalls gives a good chance to get some fresh air and stretch the legs.
The guides are very knowledgeable and offer a heap of information about the rainforest flora and fauna. They're also good for a laugh with a pretty mischievous sense of humour. There was a chance to try throwing some boomerangs as well, and I surprised myself by finding it easier then expected.
Looking for more information on holidays in Gold Coast?  Contact a Flight Centre travel expert – 135 stores nationwide. Phone 0800 24 35 44.
Other Travel Articles You Might Like...