Fri, 13/07/2012 - 5:29pm
Melbourne, with only a short 3.5 hour flight time from Auckland - it's one of our favourite Aussie destinations. Craig Martin from Premium Travel Auckland store shares his must do's in Melbourne.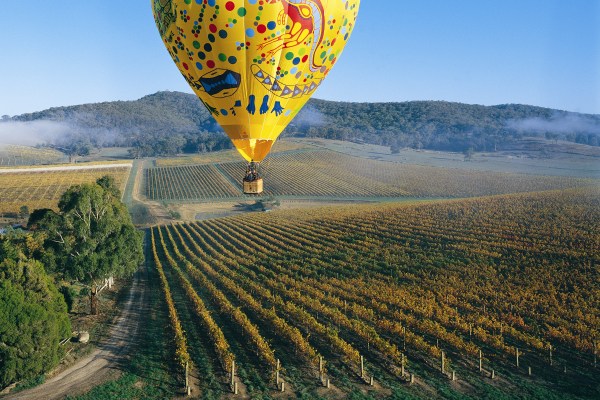 Go to the Yarra Valley Dairy and grab a can of their amazing marinated Feta. You can even bring some home with you.
Have a Pimms at Madame Brussles. A unique rooftop bar near Princess Theatre that used to be a brothel. The floor is covered with astro turf and filled with funky garden furniture and it even has a secret passage leading to the state parliament.
Have a moving dining experience on board the Tramcar Restaurant. Relax with a delicious meal as Melbourne passes by the window.
Ride a hot air balloon over the Yarra Valley for stunning views. If you have time, stop off at the vineyards for a delicious lunch afterwards.
Head to the Crown Casino for a taste of Melbourne's nightlife. From restaurants to bars and a glamorous casino.
Looking for more information on Australia or Cheap flights to Melbourne? Contact Premium Travel expert Craig Martin at the Premium Travel Auckland store or one of Flight Centre's 135 stores nationwide. Phone 0800 24 35 44.
Other Travel Articles You Might Like...