Wed, 31/07/2013 - 7:09pm
The crystal waters, lush landscapes and luxury resorts lured Scott McCullough from Flight Centre Auckland on his Tahiti holidays.
On arrival in Tahiti we were greeted by an impressive warrior welcome, although I did feel a bit foolish when they wanted us to get up and dance with them.
Tahiti itself is quite established, much more so than most other Pacific Islands. There are well maintained highways and a rather large city centre with markets, shops and anything you could ask for. Amazing hotels are dotted all over the island and very easy to get between.
Tahiti has a reputation for being expensive, however I didn't really find it much different to Auckland or Fiji. If you are a seafood lover it's an amazing destination with all hotels offering fresh local seafood and as it's plentiful its pretty affordable.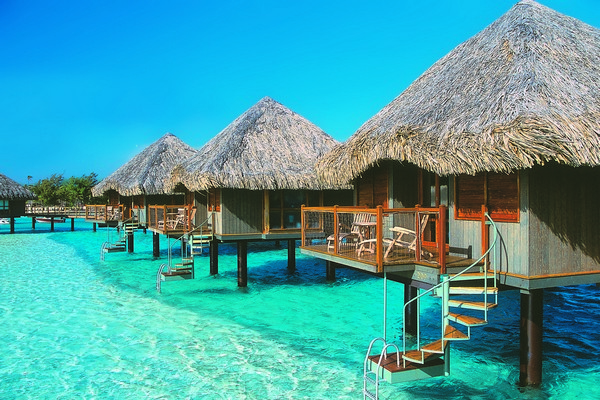 Moorea is a short 30 minute ferry ride from downtown Papeete across open waters until you reach the stunning lagoon of Moorea. A stunning lagoon greets you on arrival with picturesque turquoise waters and overwater bungalows sticking out on massive piers from hotels.
The island is dotted with small villages featuring shops and restaurants so you are not bound to your hotels and can get out to explore. A ring road follows the waters edge around the island from one amazing resort to the next, with the spectacular mountain ranges behind you on the inner island.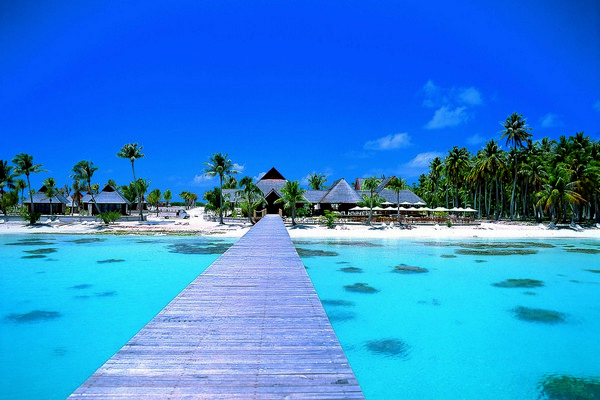 Of the various Tahiti resorts available my top picks would be the following.
Moorea Pearl
This is one of my favourite resorts on Moorea. Amazing rooms include garden bungalows, pool villas and stunning overwater bungalows with direct access to the lagoon. The Garden Pool Bungalows can be interconnecting so if travelling with friends you can open them up to have 2 balconies and 2 pools - a great way to spend the afternoon chatting over a beverage. There is a shop onsite and also a small town 200 meters down the road with shops and restaurants.
Intercontinental Moorea
This large property grows a lot of their own fruit and veges on site. The rooms have a more traditional French Polynesian style with local artwork and woven walls inside the rooms. There's a lot on offer at this resort with amazing food and plenty of accommodation options from hotel rooms to overwater bungalows.
Swimming with the dolphins is a must do for all guests here. Guests need to book before they go as the dolphins are only allowed to interact with humans for a maximum of 90 minutes per day. They also have a turtle sanctuary onsite where they rehabilitate sick turtles and then release them back into the wild.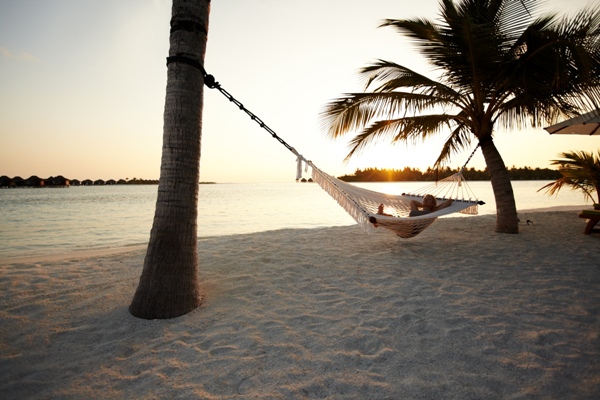 Hilton Moorea
This resort has the real WOW factor! The rooms are stunning, with all garden bungalows having a pool and the overwaters having direct access to the lagoon. The food was the best in Moorea and the service fully befitting a true 5* hotel.
If you've got a bit extra in your budget, the Suites are the rooms to go for with a separate sleeping area, a fully stocked wine cellar fridge, a coffee machine and a massive outdoor swimming pool. In the middle of the overwater bungalows there is a crepe bar that also serves alcohol; a lot of people have dinner in the main restaurant and head here for desert and a night cap.
Sofitel Moorea
If you're looking for a spa hotel, this is the one! It has the most amazing spa with its own private beach for you to relax on pre or post your spa, or even for a private massage on the beach! The hotel also offers great snorkelling, an amazing sand floor restaurant and a nice little sand bar on the beach which is a great place to spend the afternoon relaxing.
Need more information on Tahiti holidays? Contact a Flight Centre travel expert - 135 stores nationwide. Phone 0800 24 35 44.
Other Travel Articles You Might Like...