Thu, 26/09/2013 - 7:18pm
If you're seeking the big 3 S's of beach holidays - sun, sand and surf - why go past Waikiki? Julia Hindman from Flight Centre Auckland hit the waves on her recent Hawaii holiday.
Hawaii's Waikiki Beach is one of the best known beaches in the world, with wide, white sands framed by the volcanic cone of Diamond Head in the background.
Waikiki was a retreat for Hawaiian royalty in the 1800s, but today is the centre of tourism for the island chain, with high rise resorts along the shoreline, groups of learner surfers on the gentle waves and great shopping only a few metres away.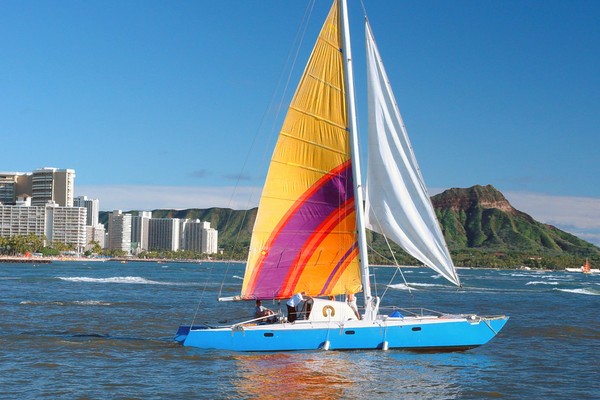 The Miramar at Waikiki is a great hotel to stay at, located next to the market place and only one block from the beach. The pool area gets all day sun and features a bar.
For boutique-style in Hawaii the Hilton Waikiki Beach is a good hotel only a 5-7 min walk to beach. It has a nice pool area with adjoining Hang 10 bar, plus a separate modern bar/lounge area that has live entertainment on Wed-Sun nights. Restaurant MAC 24/7 is famous for its giant pancakes; they actually have a wall of fame where they hang your picture if you can finish the plate!
Right by the beach is the Aston Waikiki Beach Hotel, also featuring a sheltered swimming area next to the hotel. Tiki's restaurant has a great terrace area overlooking the beach, and serves good burgers and salads. This is a great option for families as there are spacious family suites available and all rooms have playstations for the kids.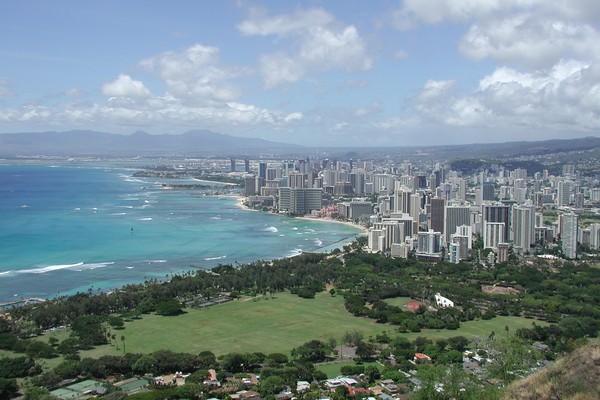 The Waikiki Beach Marriott Resort & Spa is a lovely hotel featuring a big open foyer with a waterfall, gardens and an outrigger canoe. There are 2 freshwater pools with lots of deck area for sunbathing. Dining options are endless with 5 restaurants including a popular Italian. The Moana Terrace poolside bar features a fire pit, lounge seating and nightly Hawaiian entertainment.
The landmark Victorian building of the Moana Surfrider was the first hotel on Waikiki Beach when it opened in 1901. The central courtyard is home to the famous large banyan tree. You can have high tea on the balcony and listen to live entertainment at the beach bar. They are the only property that has their own section of beach that alcohol can be served on.
The Banyan Wing is a beautiful old building, with Hawaii's first electric elevator and a museum with the original guest book and memorabilia. There is even a jacuzzi you can watch the sunset from. Romantic, historic, beautiful, elegant 5 star paradise.
Looking for more information on your Hawaii holiday?  Contact a Flight Centre travel expert – 130 stores nationwide. Phone 0800 24 35 44.
Other Travel Articles You Might Like...