Hanging out with mates?
Festivals, shopping, concerts or just hanging at the beach; there's so many reasons to grab some mates and head over to Queensland.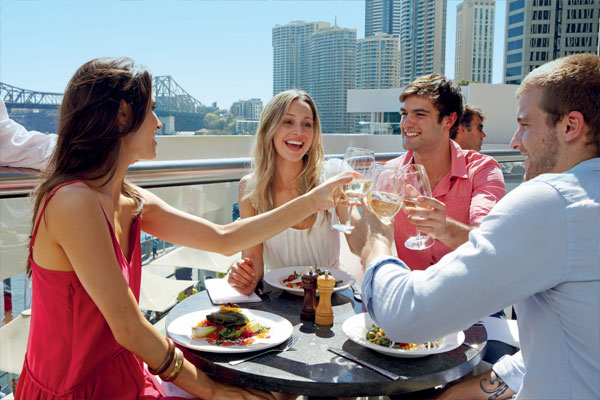 Queensland's cities thrive with a cosmopolitan energy like no other. The streets are lined with shops and restaurants to keep you busy all day, and when night time falls the buzz will keep you up all night!
The Gold Coast offers central precincts such as Surfers Paradise, Broadbeach and Tweed Heads, each with an array of bars, nightclubs, dining and performances.
But the fun isn't just limited to the cities… Queensland offers many action packed group activities including river rafting, jungle surfing, kayaking and more. Or for a relaxed group outing, enjoy an afternoon of charter fishing – cheese, crackers and wine optional, but encouraged!
Of course a trip to the Goldie wouldn't be complete without a day or two spent screaming and laughing at one of the world renowned theme parks. From hanging upside down on crazy roller coasters to getting absolutely drenched on a waterslide – Warner Bros. Movie World & Wet'n'Wild Water World are fun for all ages
With so much going on in Queensland, you definitely won't run out of things to see or do, you may simply just run out of time!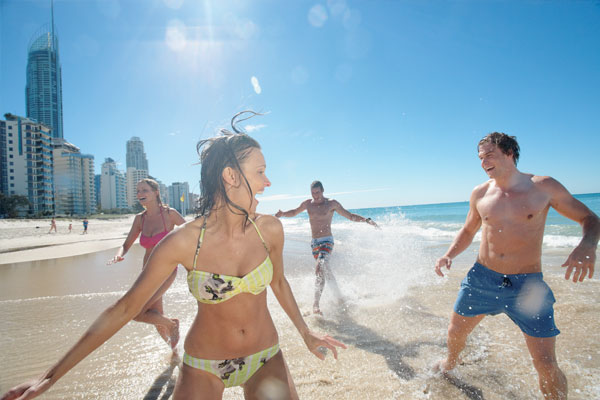 Must do's in Queensland:
Gold Coast:
Dracula's Cabaret Restaurant
Movie World
Wet'n'Wild Water World
Sunshine Coast:
Noosa Everglads Guided Kayaking tour
Tropical North Queensland:
River Rafting
GO Jungle Surfing Day Tour
Fishing Tour
Whitsundays
Camira Sailing Adventure to Whitehaven Beach
Let the Travel experts help you plan your next Queensland holiday. Call us on0800 24 35 44 or email us today