Galapagos Inner Loop
from $ 8,832* per person twin share
---
7 night cruise sailing from Baltra, Galapagos Islands aboard the Celebrity Xpedition.
Travel Dates: 10 March 2019
Departing From: Baltra
Duration: 7 nights
Cruise Line: Celebrity Cruises
Cruise Ship: Celebrity Xpedition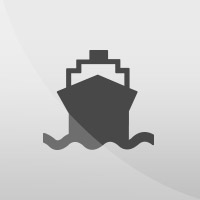 Call 0800 22 11 00 and
quote deal number 4570740
| Date | Port | Arrive | Depart |
| --- | --- | --- | --- |
| 10 Mar 19 | Baltra (Galapagos) | | 14:30 |
| 10 Mar 19 | Daphne Island (Galapagos) | 17:00 | 18:00 |
| 11 Mar 19 | Puerto Egas | 07:00 | 12:00 |
| 11 Mar 19 | Rabida (Galapagos) | 15:00 | 19:00 |
| 12 Mar 19 | Elizabeth Bay | 07:00 | 12:00 |
| 12 Mar 19 | Caleta Tagus (Isabela) | 15:00 | 19:00 |
| 13 Mar 19 | Sullivan Bay (Santiago) | 07:00 | 12:00 |
| 13 Mar 19 | Bartolome Island | 13:00 | 19:00 |
| 14 Mar 19 | Las Bachas (Santa Cruz) | 07:00 | 12:00 |
| 14 Mar 19 | North Seymour (Galapagos) | 13:00 | 21:30 |
| 15 Mar 19 | P. Baquerizo (San Cristobal) | 07:00 | 12:00 |
| 15 Mar 19 | Punta Pitt (San Cristobal) | 14:00 | 18:00 |
| 16 Mar 19 | Puerto Ayora (Santa Cruz) | 07:00 | 19:00 |
| 17 Mar 19 | Baltra (Galapagos) | 07:00 | |
** Itinerary may vary by sailing date.
Celebrity Xpedition
Only Celebrity Xpedition® offers the perfect combination of explorer's voyage and cosmopolitan bliss. Travel to one of the last uninhabited places on earth – the legendary Galapagos Islands. Where...
Read more
7 night cruise sailing from Baltra, Galapagos Islands aboard the Celebrity Xpedition
Visit Daphne Island, Galapagos, Puerto Egas, Santiago Island, Rabida Island, Galapagos Islands, Elizabeth Bay, Isabela, Caleta Tagus, Isabela, Sullivan Bay, Santiago, Bartolome, Galapagos, Las Bachas, Santa Cruz, North Seymour, Puerto Baquerizo, San Cristobal, Punta Pitt (San Cristobal), Puerto Ayora, Galapagos and Baltra, Galapagos Islands.
Baltra
During World War II, Baltra served as a U.S. military base protecting the Panama Canal from enemy attack. Now the cactus-strewn landscapes of Baltra are home to the region's main airport and where you will meet the ship. After just a short bus and zodiac ride you will be aboard. Your luggage will be delivered straight to your stateroom, giving you the opportunity to explore the Celebrity Xpedition, a 296-foot mega-yacht and your home for the week.
Daphne Island
The cliff shore of the island is home for sea lions, pelicans, blue footed boobies and tropic bird. In addition, large schools of fish can be observed from the zodiac rides.
Puerto Egas
With its sandy beach and black rock, blue-water grottos this stop offers a taste of Galapagos geology, some great snorkeling, and an opportunity to see shore birds and Galapagos fur seals. Excursion options include a long walk along the shore to the grottos to see fur seals, followed by optional swimming and snorkeling or a shorter coastal walk, and optional swimming and snorkeling.
Galapagos Islands
The landscapes of this small island are visually stunning. It's the top of an old volcanic cone bathed in crimson. The rocks and sand are hued brilliant red and sit amid coves of clear aqua blue water. A short hike up a steep hill provides for several spectacular overlooks, while you search the high cactus for finches and other birds. A Zodiac ride along the coast is also an option, as guests look for sea lions, fur seals, and birds. A brackish lagoon just behind the landing site sometimes provides an extraordinary opportunity?to get up close and personal with flamingos—a photographer's dream, when it happens. A swim off the beach or snorkel along the shore afterwards is just the way to end the day.
Elizabeth Bay
A prized stop along Isabela's coastline. It is a sheltered inlet and one of the westernmost points in the Galapagos. A scenic zodiac ride offers excellent wildlife viewing and access to a rich mangrove ecosystem. Blue-footed boobies, pelicans, and nesting flightless cormorants perch on small rocky islands in the Bay. Penguins often pop up when you least expect it and nearby blue-footed boobies dive into the sea like missiles. The Zodiacs carefully cruise into the shallower reaches of the ecosystem to look for rays, sea turtles, and schools of fish. Great blue herons and Galapagos hawks can also be seen within the branches of the mangroves.
Caleta Tagus
Tagus Cove on Isabela has historically provided shelter for wayfarers and was one of the places Charles Darwin visited in 1835. A strenuous hike up the side of a volcanic tuff cone brings us to a wondrous view of Darwin's Lake, where debate still rages as to the origin of the water (ask your Naturalist). Along the way, finches flit among the trees and the island's craggy geologic features come into view. A stunning overlook to the other side of the island ends the trail. In addition, experienced snorkelers are availed a deep-water snorkel here and if conditions cooperate, it can be spectacular, filled with sea turtles, fish, penguins, cormorants and the possibility of seeing marine iguanas feeding underwater on algae.
Sullivan Bay
Here you have the opportunity for a morning hike over a blackened landscape that is nothing less than a geologic wonderland. At every step, the hardened twists and turns of lava that flowed during a volcanic eruption in the 1900s are visible. Collapse craters, hornitos, and lava cactus dot the trail and where black pahoehoe lava flows between high piles of red volcanic debris (scoria cones). It resembles a strange Martian landscape. A short Zodiac ride along the coast provides additional viewing of the island's interesting geology along with the opportunity to look for blue-footed boobies, sea turtles, and more.
Bartolome Island
We've taken a page out of Darwin's Red Notebook and learned that to be relevant—to keep up with the times—we have to evolve to fit perfectly into the ever-changing world around us. More specifically, the environment around us. With 10 years in the Galapagos, we've learned and evolved our vacations to meet the needs of the modern explorer. We've adapted to bring you updated luxuries that elevate your experience in this precious archipelago to the next level. The way we see it, the Galapagos Islands may be primitive, but your vacation there doesn't have to be.
Las Bachas
A beautiful white sand beach on the northern coast of Santa Cruz Island. The name "Las Bachas" comes from the mispronunciation of the word "barges" by the local population during the 1950s when WWII barges broke their moorings and ran aground on the beach. This is also one of the largest nesting areas of the Pacific Green Sea Turtle in the Galapagos. A short beach walk brings you to a pond to look for flamingos and other shorebirds. Afterwards, this is a fantastic beach to relax, go for a walk, swim, and maybe practice snorkeling.
North Seymour Island
North Seymour Island is just north of Baltra and was formed through a series of sporadic uplifts. It took about a million years for the island to reach its current level. Now above the sea, the layers of lava that originally erupted underwater have created a low-lying island packed with wildlife. The island is home to the largest nesting colony of frigatebirds in the Galapagos along with blue-footed boobies, finches, land iguanas, marine iguanas, and sea lions. A hike along shore and into the island's interior brings you up close and personal to just about everything the island has to offer. You can also choose to go on a short Zodiac ride along the coast to search for fur seals, sea lions, and red-billed tropic birds. And for the more adventurous and experienced, jump in for a deep-water snorkel.
Puerto Baquerizo
Here we have the opportunity to visit the small waterfront town of Puerto Baquerizo, the administrative capital of the islands. Excursion options include a tour of a local interpretation center and time for shopping or a fast-paced long walk to view scenic vistas, followed by a visit to the interpretation center.
Puerto Ayora
Santa Cruz is the second-largest island in the Galapagos and home to Puerto Ayora (the largest town in the islands). In 1959, the Ecuadorian government declared all the islands, except areas already colonized, as a national park. In the same year, the Charles Darwin Foundation was founded to promote scientific research and ensure the conservation of the Galapagos. In 1992, the waters surrounding the Galapagos were declared a marine reserve. Here, you have the opportunity to visit a giant tortoise reserve in the lushly vegetated highlands, where the animals roam free in their natural habitat. On another excursion, a short drive through town brings you to the Galapagos Park Service giant tortoise breeding station and the Charles Darwin Research Station. Afterwards there is time to wander through the lovely streets of Puerto Ayora for some shopping.

Celebrity Cruises
Since its inception in 1989, Celebrity has held true to its original commitment of taking the very best aspects of classic, elegant cruising and updating them to reflect current lifestyles. In 1997, Celebrity merged with Royal Caribbean International to form Royal Caribbean Cruises Ltd. What sets Celebrity apart from other vacation choices today is the cruise line's passionate dedication to providing guests with a cruise experience that exceeds expectations. This extraordinary performance level has become the definition of Celebrity Cruises, and has set the worldwide standard for today's expression of what first made cruising famous -- high quality, superior design, spacious accommodations, grand style, attentive service and exceptional cuisine. The excellence of Celebrity's existing cruise product continues with the cruise line's Solstice-class ships, which embody even greater technical achievement and meaningful innovation, while retaining the distinctive style, sophistication and service elements that have become the hallmark of a Celebrity cruise.
Quick Stats
Cruise Line
Celebrity Cruises
Deck Plans
Cabins
Celebrity Xpedition
Only Celebrity Xpedition® offers the perfect combination of explorer's voyage and cosmopolitan bliss. Travel to one of the last uninhabited places on earth – the legendary Galapagos Islands. Where untamed wildlife outnumbers the pampered travelers. Make moonlight toasts under the stars that led sailors and scientists alike to this extraordinary archipelago. Designed not just for travel, but for exploration, this 96-guest mega-yacht sails to the Galapagos Islands, one of the world's last pristine environments, seven days a week, 365 days a year. Our knowledgeable crew, environmentally sound ship design, and Galapagos National Park-certified onboard naturalists all help to preserve this delicate archipelago, while enlightening you to its natural and evolutionary significance. It's a journey like no other.
Facilities
Dining Room, Bar, Grill, Blue Finch Bar,
Spa, Beauty Salon, Massage, Sun Deck, Sauna, Sunrise Deck,
Terms and conditions
The following product terms and conditions apply in addition to our Booking Terms and Conditions (available on our website) and terms and conditions of the relevant travel service provider.
Prices quoted valid for sale until 05 March 2019 for travel during the period specified (if applicable) unless otherwise stated or sold out prior.
All prices are per person (unless otherwise stated), subject to availability and may be withdrawn or varied without notice. Accommodation (if included) is based on twin share unless otherwise stated.
Advertised price includes bonus nights and/or stated saving (if applicable).
Additional supplier conditions and travel restrictions may apply. Please enquire for further details.
Airfare (including internal flights) is not included unless otherwise stated and, if included, is economy class unless otherwise stated.
Components of the total price including local payments, "resort fees", "national park fees", "trip kitties" and food funds (if applicable) may be payable direct to the supplier on arrival or to your travel consultant prior to your departure. Where applicable, these payments are included in the total price quoted.
Gratuities are not included unless otherwise stated.
Prices shown are fully inclusive of taxes, levies and government charges current at the time of publication.
Additional levies, government charges & other applicable fees, including additional taxes, surcharges and visa fees specific to your departure date or flight routing, may apply and are beyond our control.
Seasonal surcharges and blackout dates may apply depending on date of travel.
Prices shown are for payments made by cash in store or by BPAY.
Payments made in store by credit card will incur a surcharge (see Booking Terms and Conditions for further details).
These prices are a guide to the best price and are subject to change without notice, due to matters outside our control, such as adverse currency fluctuations, fuel surcharges, taxes and airfare increases. Please enquire for further details..
Celebrity Xpedition Cruise Deals
Important Notice
The above information has been obtained from the relevant suppliers and should be considered an indicative guide only as to the prices that may be available for these products. Flight Centre cannot guarantee that any particular product will still be available at the following prices, or for your exact dates of travel. At the time of making your booking, prices may differ to that price displayed on this website. Please contact a Flight Centre travel consultant to obtain the latest up to date information regarding applicable prices, fees and charges, taxes, availability, any blackout dates (such as school holidays), seasonal surcharges and other terms and conditions which may apply.
Call

0800 22 11 00

or email a Travel Expert to find out more