Whangarei Airport (WRE)
Flights depart daily from Auckland to Whangarei and return. Whangarei airport is located on the harbour side suburb of Onerahi, just ten minutes' drive from the centre of Whangarei. Those wanting a coffee or a bite to eat can find both at 'The Apron', the airport café.
Getting to Whangarei
Air New Zealand operates daily flights from Whangarei to Auckland; the flight time is approximately 25 minutes. Passengers who are catching a connecting flight from Auckland will have their baggage transferred to their new flight.
Airlines that fly to to Whangarei
The only airline that offers cheap domestic flights to Whangarei is Air New Zealand.
Whangarei is the furthest northern city in New Zealand. Whangarei is located approximately two hours north of Auckland, along State Highway One. The provincial capital of Northland, Whangarei is also known for its breath taking beaches, balmy climate and proximity to the Bay of Islands.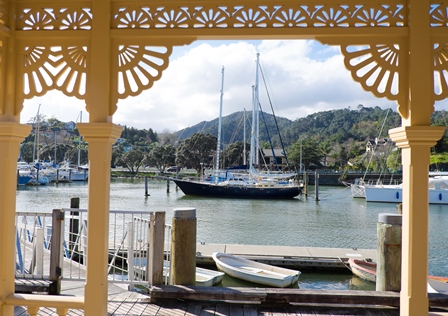 The centre of the city is off-limits to traffic, allowing pedestrians to roam free and provides unfettered access to the many sculpture filled gardens, as well as shops and cafés. If you happen to be stopping in over the weekend, make sure to check out the Whangarei Growers Market, where you can find a wealth of locally grown produce – the Market is held every Saturday on Water Street, from 6am to 10:30am.
The Town Basin is also an excellent place to acquaint oneself with everything Whangarei has to offer. From cafés and art galleries to museums and playgrounds, the Town Basin has something for everyone, and provides many wonderful opportunities to unwind and engage with the local culture and history.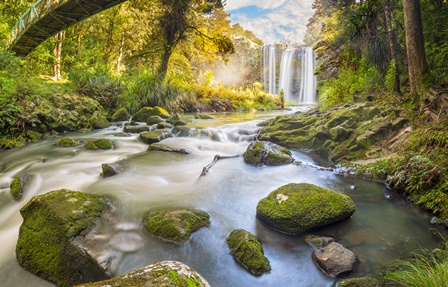 Many walks start from the Town Basin, including the Hatea Loop Walkway, which winds around the Hatea River and contains the Sculpture Trail, a celebration of local art that features not only sculptures but also several murals created by both local and international street artists. If you want to venture slightly further afield, then there is a track that leads from the Town Basin to Whangarei Falls, a stunning, 26 metre high water fall surrounded by native forest. The track takes about three hours one way, with a bus service back to the city for those who do not fancy the return journey.