Kerikeri Airport (KKE)
Flights depart from many of New Zealand's national airports to Kerikeri, all of which disembark at Kerikeri Airport. Kerikeri is located ten minutes from the Bay of Islands airport, the airport is the gateway to the upper Northland.
Airport Accommodation: There are a number of hotels located in close proximity to Kerikeri Airport. Enquire now to get access to great deals.
Getting to Kerikeri
Direct flights from Auckland to Kerikeri takes 50 minutes. The airport offers daily flights around the country, including flights from Wellington to Kerikeri and Christchurch to Kerikeri.
Airlines that fly to Kerikeri
The only airline that offers domestic flights to Kerikeri is Air New Zealand.
Located at the western end of the Kerikeri inlet, in the Bay of Islands, Kerikeri is one of the northernmost towns in New Zealand.
Kerikeri is one of the earliest settler towns in the country. Kerikeri is home to many New Zealand firsts; not only was it the site of the first mission station, but also where grapevines were first planted. The town is also home to one of the oldest historic buildings in the country, The Stone Store. Not only is it New Zealand's oldest stone building, it's an attraction that is available to the public.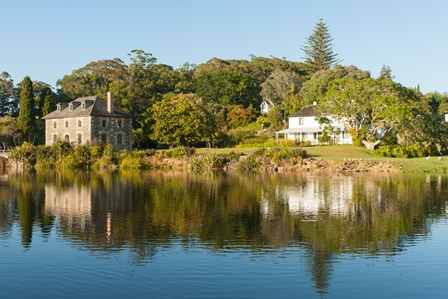 Like the rest of the upper North Island, Kerikeri has a warm climate and ideal growing conditions for many fruits and vegetables. Most notably are the Kerikeri oranges and mandarins as citrus thrives in the subtropical climate. Kerikeri is home to a significant amount of native bush, the likes of which at one point covered New Zealand, allowing visitors to the town to effectively step back in time and see the land as it used to be. Numerous bush walks are accessible around the area and are suitable for all ages. The Wharepuke and Rainbow Falls is the most popular.
Wine tours and tastings are also available, while the Saturday farmer's market is a great place to check out and buy some of the fresh local produce.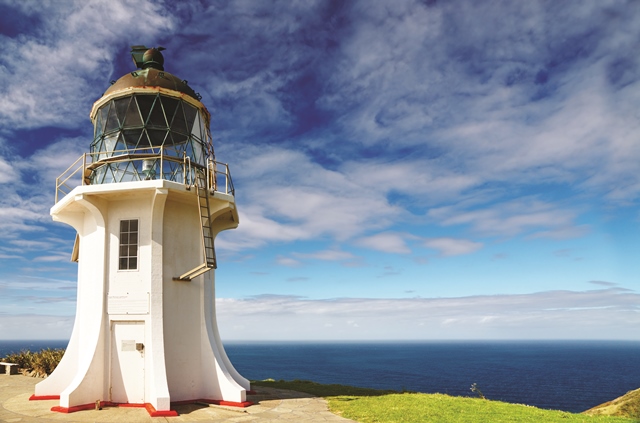 Further to the north lies Cape Reinga, one of the northernmost points in New Zealand and an important site in Maori lore, as it is said to be the point where the spirits of the dead leap off into the underworld.