Taupo Airport (TUO)
Flights depart from many of New Zealand's national airports to Taupo, all of which disembark at Taupo Airport. Located in the centre of the North Island, Taupo is home to breath-taking lakes, stunning vistas, and natural hot pools. Taupo airport is located 11 minutes from Taupo city centre.
Airport Accommodation: There are a number of hotels located in close proximity to Taupo Airport. Enquire now to get access to great deals.
Getting to Taupo
The shortest direct flight is from Auckland to Taupo, it takes just 50 minutes. The airport offers daily flights around the country, including flights from Wellington to Taupo and Christchurch to Taupo.
Airlines that fly to Taupo
The only airline that offers cheap domestic flights to Taupo is Air New Zealand.
Situated on the banks of Australasia's largest freshwater lake, Taupo is one of New Zealand's most popular tourist destinations. Positioned in the heart of the North Island, Taupo offers unbeatable access to the sun, snow, water, and wilderness.
The lake itself was formed when the Taupo Volcano erupted 26,500 years ago, the largest such eruption anywhere within the last 70,000 years. Over time, water filled the massive crater, or caldera, creating the lake we know today. Taupo is home to 24,100 people and attracts more than 2 million visitors a year.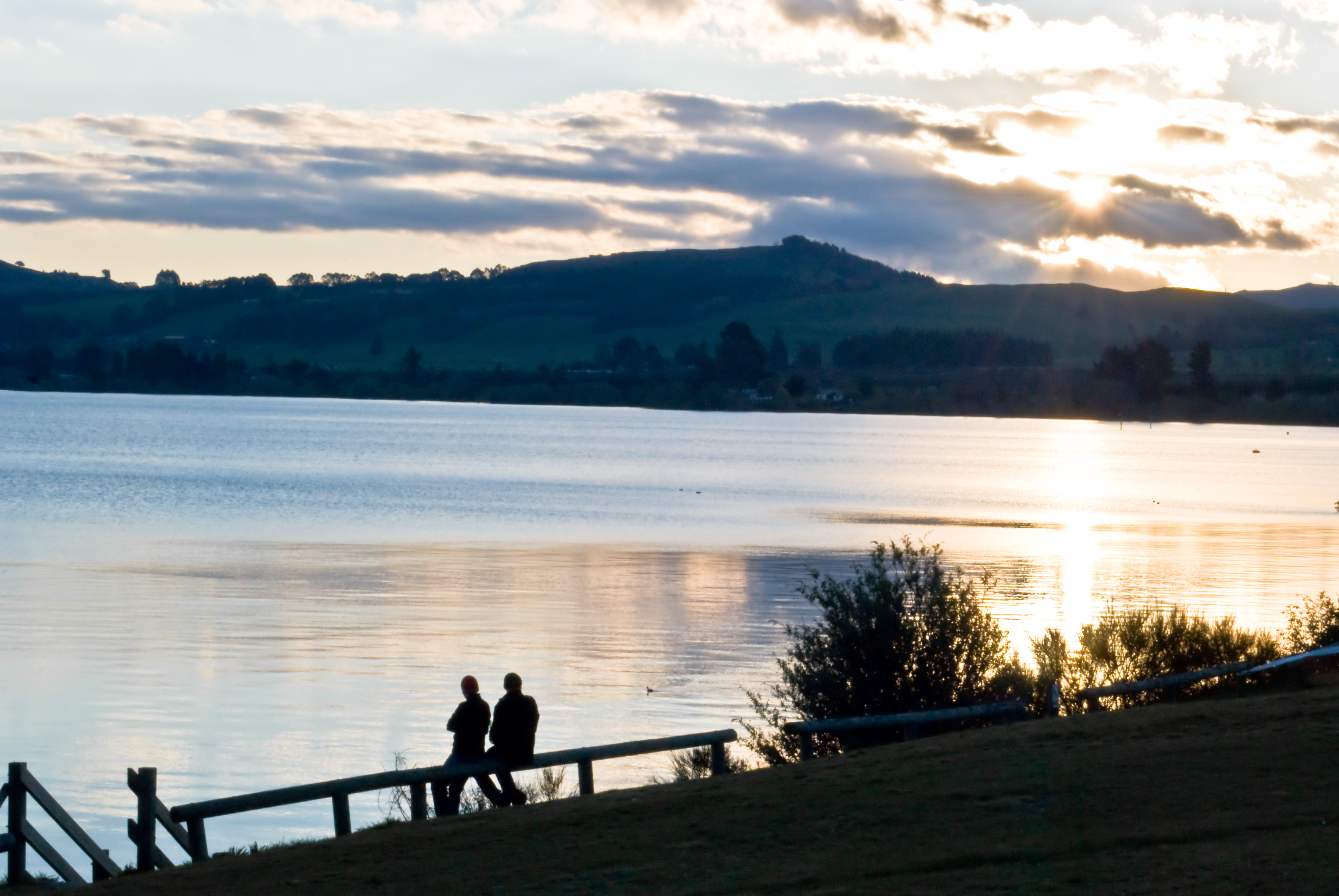 Many tourists flock to the town by the lake, which is not only great for boating, water-skiing, and kayaking but is one of the best trout fishing locations in the North Island. The immense size of the lake also makes it easy for visitors to find themselves a nice, secluded spot for a swim or a fish.
Notable attractions in the Taupo area include the stunning and dramatic Huka Falls, which drains from Lake Taupo into the mighty Waikato River. Visitors can also catch a boat ride to Mine Bay to view the famous Maori rock carvings above the water. The carvings took four years to complete and depict Ngatoroirangi, a famous Maori navigator who guided the Tuwharetoa and Te Arawa tribes to Taupo.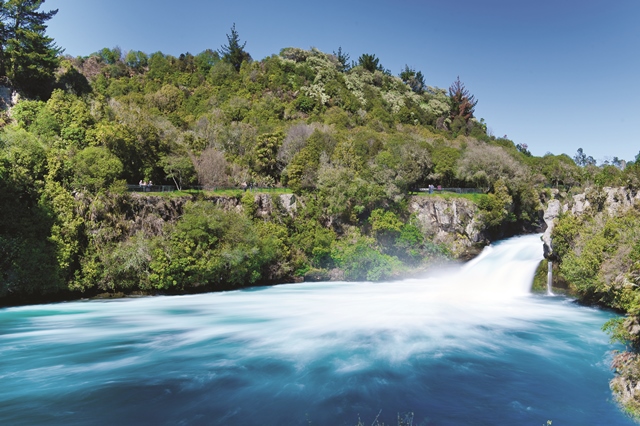 The hills surrounding the lake have great mountain bike trails that offer excellent riding conditions year round. If you are after family fun, then the gentler trails are suitable for all ages. All the trails are graded according to difficulty and required fitness level, making it simple to choose the right trail for you.
Other local activities include skiing, with three ski fields located within a few hours of Taupo, and various geothermal attractions, such as hot pools, geysers and steam vents.