Rotorua Airport (ROT)
Rotorua is situated in the heart of New Zealand's north island. Rotorua airport is the gateway to the Bay of Plenty region for the domestic visitors and located about 10 minutes' drive from Rotorua city centre. The airport has frequent flights to Auckland, Christchurch and Wellington and a few flights to Gisborne and Napier.
Airport Accommodation: There are a number of hotels located in close proximity to Rotorua Airport. Enquire now to get access to great deals.
Getting to Rotorua
The shortest direct flight is from Auckland to Rotorua, it takes just 45 minutes. Flights from Wellington to Rotorua take 1 hour and 10 minutes. Whereas Christchurch to Rotorua flight time is, an hour and 45 minutes .The airport offers daily flights around the country, including flights from Wellington to Taupo and Christchurch to Taupo.
Airlines that fly to Rotorua
The only airline that flies to Rotorua is Air New Zealand.
Dramatic spouting geysers, warm springs, bubbling mud, healing spas – welcome to Rotorua, one of the few places on the planet where the awesome living, breathing power of the Earth below the surface is continuously exposed.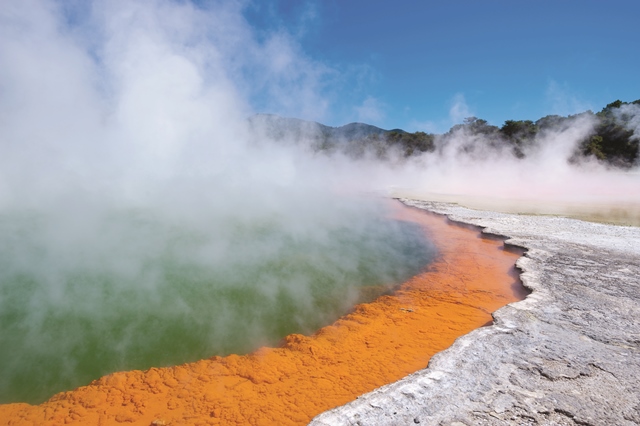 An early hotspot in the history of New Zealand tourism, visitors are lured to the geothermic landscape in varying stages of wakefulness. Instead, they find a town and region brimming with surprises. This heartland of Maori culture is literally an adventure playground with a combination of volcanic wonderland and picturesque recreational lakes, forests, parks and reserves.
Don't miss the chance to take part in a hangi – a traditional Maori feast where the food is cooked below ground in an earthen oven. Otherwise, there are many options to suit all tastes in central Rotorua, from fish and chips to fine dining, from cafes to bars and good old-fashioned pubs – you can even cruise and eat on Lake Rotorua on the Lakeland Queen paddle steamer.
You will find many locals at the regular weekly markets on Saturday mornings in Kuirau. On Thursdays, browse the tasty artisan produce and locally made fashion and crafts at the Rotorua Night Market, which opens at 5 pm on Tutanekai Street.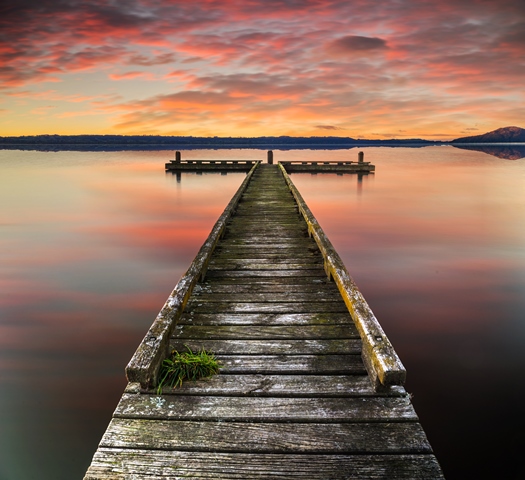 Apart from the multiple opportunities to view this showcase of the Earth's thermal power, you can fish for trout in one of 14 beautiful lakes, walk through giant redwoods in Whakarewarewa Forest, cruise Lake Rotorua or enjoy lakeside water sports.
For those feeling more adventurous, white water rafting at Okere Falls, mountain biking, hiking, luging, or simply relax in an excellent spa resort. Make sure, too, that you take the chance to gain at least a little understanding of Maori culture with a visit to a Maori village.