New Plymouth (NPL)
Flights depart from many of New Zealand's national airports to New Plymouth, all of which disembark at New Plymouth Airport. Located 11km north of the city centre, New Plymouth is a 15-minute drive from the city Centre. The main terminal services Air New Zealand flights, while the second, newer terminal is for Jetstar.
Airport Accommodation: There are a number of hotels located in close proximity to New Plymouth Airport. Enquire now to get access to great deals.
Getting to New Plymouth
The shortest direct flight is from Wellington to New Plymouth, it takes just 55 minutes. Flights from Auckland to Napier take an hour. Whereas flights from Christchurch to Napier take 1 hour and 30 minutes.
Airlines that fly to New Plymouth
Jetstar and Air New Zealand offer cheap flights to New Plymouth.
Nestled at the foot of Mt. Taranaki, on the West Coast of the North Island, lies New Plymouth. The centre of the Taranaki region, New Plymouth is known for its unique proximity to both mountain and sea and is probably one of the few places in the country where you can hop straight off your skis and onto a wave.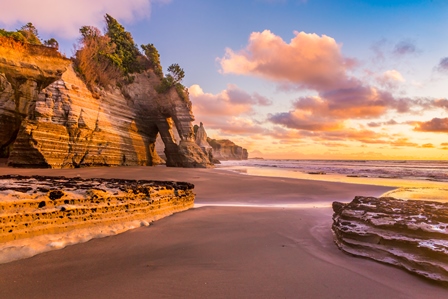 Walks and tramps also abound and are enough to suit people of all ages and abilities – whether you want a quiet woodland stroll or a more challenging exploration, you can likely find what you are looking for in the nearby Egmont National Park. Mt Taranaki is a hiker's paradise; you will be climbing one of the most symmetrical volcanoes on the planet.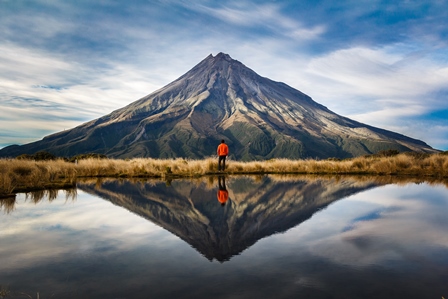 As such, there is a slew of great beaches dotted around New Plymouth, and the surf is said to be some of the finest in the country. Around the city, you will find yourself greeted with several excellent galleries reflecting the rich culture and diversity of the Taranaki region, including the internationally renowned Govett-Brewster Gallery.
If you are not into galleries then fishing charters are available for those wishing to explore the bounty of the coast. For families visiting New Plymouth, there is Brooklands zoo provides a free, family-friendly environment for visitors to interact with farm animals, meerkats and monkeys.