48-Hours in New York
On this adventure, Flight Centre travel expert Greer Gardiner is headed for the bright lights of New York City where she'll be meeting Brooklyn-born-and-raised travel expert Jessie Britton. Together, they'll explore the best of the Big Apple, from iconic landmarks to hidden gems. With only 48 hours to fit it all in, it's a good thing Greer's landed in the city that never sleeps!
A QUICK LOOK AT 48 HOURS IN NEW YORK
DAY 1
4pm Times Square
After touching down in New York City, Greer heads to the bright lights of Times Square where Jessie is waiting for her. In the heart of Midtown Manhattan, this hotspot is overwhelming in the best way possible. With skyscrapers towering above, commercial screens flashing in every direction and intersecting streets packed with a mix of tourists and eclectic locals, Greer is brimming with excitement over what Jessie has in store.
5pm Rockefeller Center Ice Rink
One of the most iconic activities to do during a NYC winter is ice-skating in front of the famed Rockefeller Center. A favourite for all ages, the girls lace up and quickly find their feet as they take to the ice and get their groove on.
6pm Central Park
An essential stop on any visit to New York City is, of course, Central Park. It doesn't get more quintessential NYC than strolling through this open-air oasis. The girls stretch their legs and walk off the winter chill as Jessie shares a few of her favourite facts about her amazing city.
7pm Broadway Show
Jessie has organised tickets for the pair to catch Disney's The Lion King at Minskoff Theatre in Broadway – seeing a musical on Broadway is an absolute must-do on any NYC itinerary. But first, she has a little pre-show surprise for Greer – a backstage pass and private interview with two of the main cast members, which is certainly a highlight for Greer.
10pm Dinner
It's been a busy first day, but a girl's got to eat and when in New York, that means burgers. Jessie has a little local spot in mind, perfect for a quick late-night meal post-show. Broadway and burgers – what a great way to cap off day one in NYC.
Day 2
9am Helicopter flight around Manhattan
With no time to waste, the girls get an early start. Today they are taking to the skies for a bird's-eye view of Jessie's beloved city. Their chopper pilot whisks them up, up and away, offering views right out to New Jersey, Brooklyn and the Bronx. Hovering over the famous Manhattan skyline and catching a glimpse of some iconic landmarks from above offers Greer a whole new perspective of the city.
11am American Museum of Natural History
One of Jessie's favourite things about her city is the multitude of museums and galleries. She has selected the American Museum of Natural History for Greer today as it's one of the largest museums in the world, and particularly reminiscent of Jessie's childhood - one of her personal hidden gems! They meet museum guide Victoria, who has a wealth of knowledge that she shares as they explore the various exhibits. Her passion is simply infectious and Greer is already planning her second visit.
1pm Eataly, Downtown
Greer is quite the foodie, and Jessie knows the perfect lunch spot – Eataly, the world's largest Italian marketplace. The girls sample their hearts out then settle down for lunch with Eataly's Pete, who talks them through the menu, the produce and the ethos behind the markets. They're taken on a little taste vacation, enjoying fresh Italian food made inhouse daily, paired with the perfect glass of vino.
2 pm Brooklyn Winery, Williamsburg
Time to head over the bridge and explore the borough of Brooklyn. Jessie takes Greer to Brooklyn Winery, a boutique winery that sources grapes from all over the US, giving them a little creative license to get innovative with their wines. The winery produces premium small-batch wines in a unique urban environment. How very Brooklyn!
3pm Gutter Bowl & Bar, Brooklyn
Next the girls are off to Gutter Bowl for a quick game. This quirky Williamsburg bowling alley pays homage to the heyday of ten-pin bowling. Full of eclectic antiques and relics, this place must have seen a few things in its time.
7pm Dead Rabbit Bar
Winning 'World's Best Bar' for the past two years, a tipple at Dead Rabbit Bar is an absolute must-do on Greer's itinerary. Run by Belfast lads Sean and Jack, they have essentially merged the relaxed vibe of an Irish pub with the menu of a New York cocktail bar, and it appears they have nailed it. New York gangs inspired the name behind the bar, which claims to have the best Irish coffee in the city. The girls will just have to taste for themselves...
Day 3
11am The Birth of Hip Hop
The girls meet Reggie Reg from the legendary '80s hip hop group, the Crash Crew, on the Birth of Hip Hop with Hush Tours. With Reggie in the house, they head through Harlem, Bronx and into Queens on a rather interactive tour of some of hip hop's iconic spots. After getting the lowdown on the history and key elements of hip hop from one of the industry's pioneers, Greer and Jessie will know exactly how to get down in New York City.
2pm Freemans Restaurant
Time for a change of scenery. Jessie takes Greer to Freemans, a rugged colonial tavern in Lower Manhattan. Tucked away down the end of Freeman's Alley, this rustic restaurant serves up trusty American fare meets old-world cuisine, paired with classic cocktails, of course. The girls enjoy a little downtime after a busy morning, but the clock is still ticking.
4pm Central Park
As 48 hours draws to a close, Jessie takes Greer to one of her favourite spaces back in Central Park. As they wonder along the frosted path, they reflect on their adventures and top moments. It's been a whirlwind trip and they've loved every minute of the city that's so nice, they named it twice!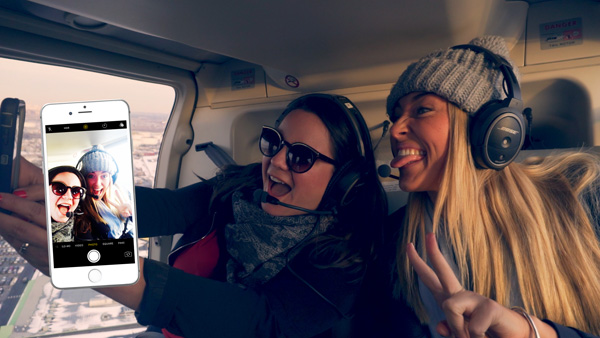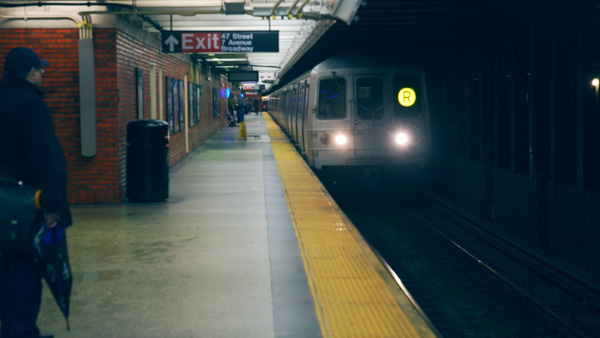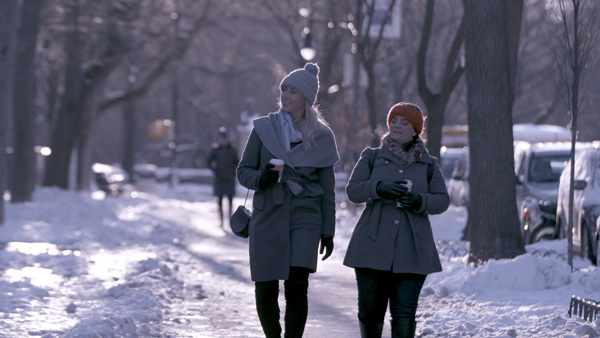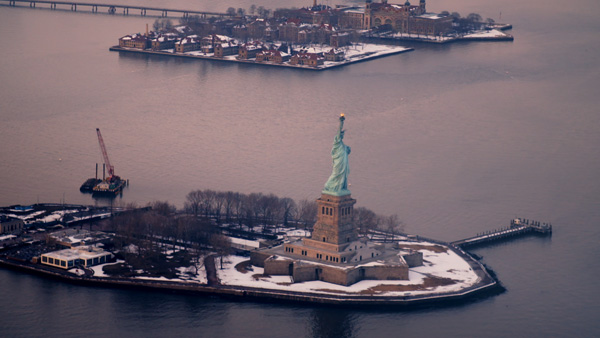 CREDITS

A
Creative Studio
Production

Flight Centre
Presents

THE 48 HOUR DESTINATION

Series Created & Produced by
Luke Wheatley

Executive Producers
Darren Wright & Jason Wolff

Executive Post Producer
Nicole Manns


DESTINATION: NEW YORK, USA

Featuring
Greer Gardiner

Guest Featuring
Jessie Britton

Directed, Produced and Written by
Luke Wheatley

Director of Photography
Rich Wang

Production Manager
Jessica Holmes

Sound
Alicia Eames

Offline Editor
Dylan Jones

Online Editor
Digby Hogan

Assistant Editor
Katherine Chediak

Colour Grade
Digby Hogan

Sound Mix and Master
Ross Batten

Animation
Dylan Jones

Asset Design/Illustration
Danika Catchpole

Post Producer
Kait Ferguson

Series Post Producer
Nicole Manns

Produced in association with Empire Post
New York Deals
Now's the time to book your own New York adventure, while these hot deals last!
Economy Class Airfares
---
Business Class Airfares
---
Accommodation
---
Experiences

*Travel Money NZ VIP rate: Valid on new online transactions only, with a minimum spend of $700 NZD. One redemption per online transaction. Valid until 31 Dec 2017. Not available with any other offer. For more information on Travel Money NZ click here