Your guide to cruising
Cruise destinations - Asia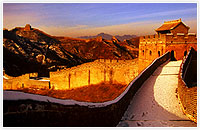 Cruise exotic Asia for an once-in-a-lifetime experience. This is the perfect way to explore such diverse cultures and to enjoy the exotic flavours of South-East Asia or India to their fullest.
Tips for cruising in Asia
Vaccinations - Make sure you check with a health professional at least six to 12 weeks in advance of your cruise that you're in good health, find out about required vaccinations, and any other precautions.
Food and drink - Asia is well-known for many delicious delicacies, but it pays to be careful with food and water whilst onshore. Places that are popular with the locals are a good indication of food quality, and beware of cleanliness in certain areas. Also, avoid tap water - buy bottled if possible.
Asia cruise holiday deals