Your guide to cruising
Cruise destinations - Europe river cruising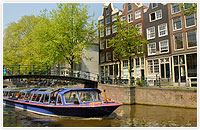 Take to the waterways of some of Europe's mightiest rivers, such as the Danube, Main and Rhine, marvelling at ancient cities, medieval architecture and beautiful landscapes along the way.
Tips for river cruising in Europe
Your cabin - Be aware that lowest deck cabin windows can go below waterline as the Captain adjusts the ship ballast to go under some bridges. Note that some ships offer French Balconies that are floor to ceiling sliding glass doors, but have no real balcony to stand upon. Some new ships are being built with Private Balconies and include butler service for a totally indulgent holiday!
Upgrade - With some earlybird pricing you will be able to afford to upgrade a Standard Cabin to a Balcony Cabin. Go on you are worth it!
It's not all cruising - The best river ships offer more than cruising. For instance, borrow a bicycle (from the ship) for a leisurely cycle along the banks of the Danube River, or take a walking tour through medieval cobblestone streets that reveal 16th century town houses and wine taverns. In Dürnstein, high above town, lie the ruins of the castle where Richard the Lionheart, the King of England, was imprisoned in 1192.
Ask about an audio headset - Cruising the historic waterways of Europe is a great way to discover scenic countryside, medieval towns, cities and unique architecture. Ashore with an audio headset you'll never miss the numerous facts, customs and legends recounted by your guide, even if you're at the back!
Europe cruise holiday deals