Lost Tribes of Ethiopia
A brilliant opportunity to explore the Omo Valley, home to a diverse and fascinating range of distinct tribal groups. Explore by 4WD with your local leader, stopping at local markets and villages to discover one of Africa's last great wilderness areas. NEW UPDATES FOR 2020 In 2020 this trip will be cancelled and replaced with the longer Experience Ethiopia, 14 day trip. Trip code PFLE.
Destination: Ethiopia
Travel Dates: From 07/10/2019 to 14/11/2019
Duration: 9 days
Company: PEREGRINE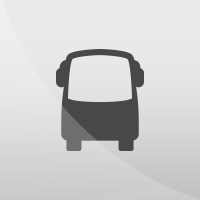 Call 0800 24 35 44 and
quote deal number 2182371
Inclusions
Uncover the eight distinct tribes that call the Omo Valley home, and gain a deeper understanding and respect for their lifestyle and traditions

Venture out on a game walk through the grasslands of the Nechisar Plain in search of zebra, kudu, and gazelle

Learn about the importance of scarification and hair grooming for the Karo & Hamar people in the market town of Turmi

Perched on a cliff crest, our Feature Stay Paradise Lodge, has spectacular views across to Abra Minch's 'Bridge of God' – take in the scenery during your two-night stay

Enjoy a sundowner, local music and dancing on the terrace of our Konso lodge

Visit the less well-known Daasanach and Ari tribes, where your potential custom helps these unique communities to remain independent and preserve their culture

Breakfasts Included: 8
Dinners Included: 4
Comfortable hotel (1 night),Lodge (5 nights),Feature Stay Lodge (2 nights)
4WD vehicle,boat,plane
Group Size: 1 - 12
Addis Ababa - Afternoon City Tour
Addis Ababa - Bahir Zaf Dinner
Arba Minch - Dorze Village Visit
Jinka - Ari villages
Konso - Local Music & Sundowner
Konso - Village Visit
Nechsar National Park - Game Viewing Walk
Nechsar National Park - Lake Chamo Boat Cruise
Omorate - Daasanach community
Turmi - Hamer village
Turmi - Market Visit

More Information
1 Addis Ababa
Begin this Ethiopian adventure in the capital of Addis Ababa with a welcome meeting at 2pm. Upon arrival at the airport you will be met and transferred to your hotel (approximately 30 minutes). In the afternoon you'll take a tour of this bustling city, dotted with Italian architecture, interesting churches and friendly inhabitants. This relatively new city, established by the Emperor Menelik II in 1887, is one of contrasts – the Addis Sheraton, with its 'singing fountain', is one of the most luxurious in all of Africa, yet you only need to travel a few streets away to find yourself among busy markets, dirt roads and the odd goat or two wandering the street. Although Ethiopia was the only African nation never to be colonised, the Italians briefly occupied parts of it, including Addis, in the twentieth century. In many parts of the city the Italian's legacy lives on in the form of old art deco buildings and coffee shops, particularly in the area known as the Piazza. Addis can seem daunting at times, but even the briefest foray into the busy streets can reveal interesting new insights. Your tour will include the Ethnographic Museum, set within the beautiful gardens of Haile Selassie's former palace, and the neoclassical St George Church.
2 Arba Minch
Begin the day by travelling to the town of Arba Minch in the south of Ethiopia (approximately 9 hours), a region noted for its enormous variety of peoples and cultures. Many of these populations are nomadic or semi-nomadic and, far from the influence of the modern world, their ancient traditions have remained intact. While the small southern Ethiopian town of Arba Minch is rather unremarkable, its setting is not. The surrounding are undeniably dramatic – lying at an altitude of 1,300m above sea level, on green hills overlooking Lake Chamo and Lake Abaya and with mountains forming a backdrop rising to 4,000m to the west. The town is also well situated as the gateway to Nechisar National Park. You will arrive at the Paradise Lodge - our Feature Stay - early this evening.
3 Arba Minch
With some of the most dramatic scenery in Africa, Nechisar National Park lies at the heart of the Rift Valley, covering Lakes Chamo and Abaya and the mountainous causeway between them known as the 'Bridge of God'. Today you will visit Nechisar for a game viewing walk, and experience its thrilling beauty. The open grasslands of the Nechisar Plain offer the best viewing of the diverse wildlife on offer, which numbers at 70 mammal and 342 bird species, and include Burchell's zebra, gazelle and kudu. Lions are also found in the park but it's rare to catch a glimpse. Waterbuck gather near the lakeshore, and there are many smaller species of buck located in the forest areas. You'll also enjoy a boat trip on Lake Chamo, the country's third largest, which is inhabited by a significant number of hippo and crocodile.
4 Jinka
Before leaving the dramatic surrounds of Arba Minch, make a stop at a Dorze village. The Dorze are known for their cotton weaving skills and their beehive style huts, which are some of the most distinctive traditional dwellings on the continent. Made of bamboo and a thatched roof of leaves, the conical structures are at least 6 metres tall, can be moved, and can last up to 60 years. Then, get on the road to the South Omo region and the administrative capital of Jinka (approximately 7-8 hours). You'll pass through the territories of several different tribes on your way to Jinka, including the Konso, who are famous for their terraced farming. Jinka is a small mountain town virtually isolated from the rest of the country. It's remote and rustic, yet its cling to the rest of the county is accentuated by the grass airstrip in the middle of town. People come from across South Omo to visit the local market in Jinka, particularly Ari, Bana, Besheda and Besketo people. You'll spend the night here in Jinka.
5 Jinka
In the morning, pay a visit to one of the Ari villages around Jinka. The Ari people are not inundated with tourists in the manner of similar communities, though their style of dress and houses are frequently colourful and eye-catching. Their villages are typically verdant because of the enset - known colloquially as the Ethiopian banana or false banana – they are known for cultivating. While you're there, watch the locals prepare Ethiopian staple enjera (sourdough-risen flatbread). In the afternoon, visit South Omo Research Cenre Museum, where a small but illuminating collection of instruments, tools and information from a variety of tribes that occupy the Omo valley.
6 Turmi
Today you will drive south (approximately 3 hours) to the town of Turmi, an important market town. The two main tribes that live in the area are the Karo and the Hamer, both of whom practise elaborate body decoration. Today you'll visit a nearby Hamer village and learn more about this tribe. The women roll their hair into dreds called goscha using fat and dark red ochre, and their arms are wrapped in beads and copper bracelets. The tribe practise scarification, with women having scars cut into their arms or shoulders to make themselves more beautiful and as a display of their strength. They wear beaded goatskin frocks over their upper body, and married women wear thick copper necklaces. The men are also adorned with scars, for beauty or traditionally representing the number of enemies they have killed, and courageous men wear clay hair buns on their heads. The Hamer also have a similar annual ceremony to the Mursi's stick fighting – here a young man must jump back and forth on the backs of bulls to prove himself worthy of the family's pride and of a wife, while women are ritualistically whipped in voluntary support of the initiate. You will spend the night in an eco-lodge in Turmi.
7 Turmi
This morning you'll journey south, driving 75 kilometres (47 miles) to Omorate, a dusty river town where wildlife roams freely. Pass through acacia forests, where you will see Hamer tribespeople herding cattle. Then, visit a Daasanach community, where you'll see people wearing avant garde wigs and headpieces constructed from bottlecaps and other discarded materials. Both the Hamar and Daasanach communities here are fiercely independent and culturally unique - you may witness evidence of scarification practices and body modification in both communities. The Daasanach live a traditional way of life, abandoning the irrigation systems set up by missionaries after the end of colonialism and eschewing technology. Return to Turmi in the afternoon, where depending on the day you might be able shop at a vibrant local market, savouring the smells and tastes while bumping shoulders with the Karo, Homer and Benna people.
8 Konso
Today head northeast on a drive that offers spectacular panoramic views of the surrounding scenery, including the terraced hills of Konso. Along the way, you may be lucky enough to see the small dik-dik antelope and the impressively-horned lesser kudu. All roads into South Omo pass through Konso, and this unprepossessing small town of 3,000 inhabitants is a good base for exploring the unique and complex culture of the hillside villages in the surrounding countryside. The Konso people, who historically had little contact with the rest of Ethiopia and so retain a traditionalist character, live in walled hilltop settlements with maze-like stone fences. Each village is made up of sub-compounds, and there is a central communal building called a mora, the ground floor of which is used by the men, boys and girls as a social area; adult women are excluded. Each village will have important poles or stones erected to mark special events like the initiation of a new generation or victories over enemies. Famous are the carved wooden grave markers, or waga, erected over the burial place of an important warrior. The deceased's facial features are carved into the waga and enhanced by using teeth made from animal bones. This evening you will enjoy sundower drinks, local music and dancing on the terrace of your accommodation.
9 Addis Ababa
We drive back to Arba Minch in the morning and take the flight back to Addis Ababa in the afternoon. From here you can take a transfer with us to your additional accommodation or wait for your flight home.

Terms and conditions
The following product terms and conditions apply in addition to our Booking Terms and Conditions (available on our website) and terms and conditions of the relevant travel service provider.
Prices quoted valid for sale until 21 September 2019 for travel during the period specified (if applicable) unless otherwise stated or sold out prior.
All prices are per person (unless otherwise stated), subject to availability and may be withdrawn or varied without notice. Accommodation (if included) is based on twin share unless otherwise stated.
Advertised price includes bonus nights and/or stated saving (if applicable).
Additional supplier conditions and travel restrictions may apply. Please enquire for further details.
Airfare (including internal flights) is not included unless otherwise stated and, if included, is economy class unless otherwise stated.
Components of the total price including local payments, "resort fees", "national park fees", "trip kitties" and food funds (if applicable) may be payable direct to the supplier on arrival or to your travel consultant prior to your departure. Where applicable, these payments are included in the total price quoted.
Gratuities are not included unless otherwise stated.
Prices shown are fully inclusive of taxes, levies and government charges current at the time of publication.
Additional levies, government charges & other applicable fees, including additional taxes, surcharges and visa fees specific to your departure date or flight routing, may apply and are beyond our control.
Seasonal surcharges and blackout dates may apply depending on date of travel.
Prices shown are for payments made by cash in store or by BPAY.
Payments made in store by credit card will incur a surcharge (see Booking Terms and Conditions for further details).
These prices are a guide to the best price and are subject to change without notice, due to matters outside our control, such as adverse currency fluctuations, fuel surcharges, taxes and airfare increases. Please enquire for further details..
Call

0800 24 35 44

or email a Travel Expert to find out more