Sri Lanka Tracks & Trails - 14 Days
Anuradhapura - The first city of ancient Sri Lanka. Explore the beautiful Stupas, Climb to the summit of sacred Adam's Peak (2243m) for sunrise, Knuckles mountain range - 2 day traversing trek, Namunukula range - 2 day trek only recently opened up to the public, Thangamale Reserve - day hike in the famous Horton Plains, Coastal relaxation in Mirissa, Dambulla - Famous cave temple dedicated to the Lord Buddha, Sigiriya Rock Fortress - UNESCO World Heritage Site and location of the world-famous frescoes known as the "Heavenly Maidens" of Sigiriya, Galle - former Dutch colonial port, Udawalawe National Park - home to a very large population of Elephants. Jeep safari in the park., Polonnaruwa - ancient city and former capital of Ceylon, Kandy - Temple of the Tooth including Buddha's tooth relic, Nuwara Eliyah - Sri Lanka's beautiful hill country home to some of the country's best tea.
Destination: Sri Lanka
Travel Dates: From 2019-10-28 to 2021-03-29
Duration: 14 days
Company: ON THE GO TOURS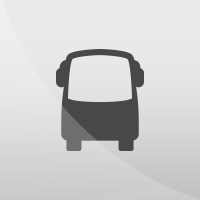 Call 0800 24 35 44 and
quote deal number 4812774
Inclusions
13 breakfasts, 3 lunches & 12 dinners
13 nights simple hotels, chalets and guesthouses
An experienced English-speaking local guide
All land transport involved in the itinerary
Guided sightseeing and entrance fees as per itinerary
A full service when trekking including food and all equipment
Group Size: Minimum 5, Maximum 16

A single timed group arrival and departure transfer on day 1 and day 14 (please refer to the Trip Notes for details)
More Information
Day 1, Anuradhapura
Colombo - Anuradhapura. Arrive into Colombo and there is single timed group transfer from Colombo Airport to Anuradhapura for those arriving into Colombo before 9am. Home to some of the largest and most well preserved stupas in Sri Lanka, Anuradhapura is a fascinating city with tremendous historical and religious significance. A great place to start the trip.
no breakfast, no lunch, 1 dinner included.
Day 2, Anuradhapura
Anuradhapura - Wilpattu NP - Anuradhapura. This morning we drive to Wilpattu National Park - home to some of Sri Lanka's most abundant wildlife. Heading out on our first game drive of the trip we will be hoping to spot, amongst others, wild buffalo, sloth bears, spotted dear and if really lucky the illusive Leopard. Larger and quieter than a number of the other national parks in Sri Lanka, Wilpattu offers a more gentle, relaxing safari experience. Translating as 'Land of the Lakes', the best wildlife spotting is done at the natural sand-rimmed water basins that give Wilpattu it's name.

This afternoon we return to Anuradhapura to explore a city which was the centre of Sri Lankas Buddhist civilisation from the 5th century BC to the 9th century AD. Now a UNESCO World Heritage site, you'll find the world oldest historicaly documented tree, the Sri Maha Bodhi, which is said to have been grown from a cutting of the original tree from which Buddha gained enlightenment. With Buddhist shrines dating back to 3rd century BC it's an amazing city to discover.
1 breakfast, no lunch, 1 dinner included.
Day 3, Polonnaruwa
Anuradhapura - Polonaruwa. Departing Anurdhapura this morning we make the 2 hour drive to Polonaruwa, another former ancient capital city of Sri Lanka. Taking over from Anuradhapura as the capital city in the 10th century AD, Polonaruwa remained the capital for more than 200 years. Polonaruwa boasts a number of large man-made reservoirs, the most famous of which is know as the 'Sea of Parakrama' and is greater in scale than Colombo Harbour. You'll find a number of well preserved monuments and buildings showcasing the splendor and importance of this area.

Later we continue to Sigiriya, after lunch in Sigiriya we will head out to the striking Sigiriya rock, also known as the 'Lion Rock'. This afternoon we'll have the chance to climb the roughly 1,200 steps from the bottom to the top of the rock. At the bottom of the rock you'll find beautiful water gardens, and on the way up to the top you'll be rewarded with impressive frescoes and stunning views across the country side.
1 breakfast, no lunch, 1 dinner included.
Day 4, Dambulla Cave Temples
Polonnaruwa - Dambulla - Kandy. This morning we visit the famous cave temples of Dambulla before heading south through rice paddies and jungle, small farms and bustling towns. Eventually we will begin to see the famous rolling hills of Sri Lanka's tea country before arriving in to the charming town of Kandy. After hotel check in the remainder of the day is at leisure. Why not head into town and visit the famous Temple of the Tooth before returning to the hotel for a group dinner together.
No meals included.
Day 5, Knuckles Forest Reserve
Kandy - Knuckles Forest Reserve. This morning after breakfast we take a transfer up to the Knuckles mountain range - they get their nickname from their resemblance to a clenched fist when viewed from Kandy. This mountain range exhibits about every climate zone in Sri Lanka starting at their base with the 'Dry Zone' moving up through lemongrass and flame trees and further up to the cloud forest complete with an abundance of wildlife and tumbling waterfalls.

Now a conservation area, the Knuckles used to be used to extensively grown cardamon - this sadly caused a large deforestation problem which urged the Sri Lankan government to step in. Nowadays the forests are looking very healthy and were made a UNESCO world heritage site in 2010. Today we drive to our mountain lodge that looks out across the Knuckles valley. Once settled we head out on a our first trek through the rain forest giving us amazing views of the valley. We stop at a local village for lunch before heading back to the lodge.
1 breakfast, 1 lunch, 1 dinner included.
Day 6, Knuckles Forest Reserve
Today we transfer to a local village to begin our trek for the day. The trek today could be quite adventurous as we walk through scrub, jungle and forest with the possibility of needing to ford through some streams. We trek for about 3 hours before reaching the farming village of Meemure in the heart of the Knuckles Valley. Taking a break we visit the local shop and try some of the local elevenses treat of hot sweetened tea made from coconut sap. Later we continue our trek climbing out of the valley before making our way back to the lodge.
1 breakfast, no lunch, 1 dinner included.
Day 7, Corbet's Gap
Knuckles Forest Reserve - Corbet's Gap - Maskeliya. After breakfast we jump back in our vehicle and head to Corbet's Gap (named after the Englishman who discovered it). The 'gap' is a vast split in the range of Kandyan Hills. On a really clear day, we can see views extend to the sea in both directions - which is a sight to behold. From here we continue to Maskeliya at the base of Adam's Peak for an early dinner and some rest before our early start tomorrow.
1 breakfast, no lunch, 1 dinner included.
Day 8, Adam's Peak
Maskeliya - Adam's Peak - Nuwara Eliyah. The 2243m high Adam's Peak presents visitors an unmissable challenge. The peak also has a wide ranging religious significance and is seen as sacred by no less than four religions (Hinduism, Buddhism, Christianity & Islam). There is what is known as the pilgrim season which runs from the full moon in December until the full moon in May where streams of pilgrims ascend the mountain at night. The 3306 steps to the summit are illuminated by street light and the steps are full of stalls selling tea, snacks and breakfasts - there is a real feel of festival throughout the climb.

We climb outside of this season, however we will also climb at night with only our head torches for guidance - there is also a good chance that we will be climbing alone. Our climb starts just after midnight and takes between 3 - 5 hours. Once at the summit we will be greeted by a 5 foot long footprint of buddha/Adam/Shiva depending on your beliefs. We will descend down the peak in the light of dawn for a couple of hours before returning to the guesthouse for a well earned breakfast.

After breakfast we drive to Sri Lanka's famous hill country - Nuwara Eliyah. Home to world famous Ceylon Tea and some of the most verdant scenery in Sri Lanka. During their heyday the British tea planters turned many of their houses into replica homes from back in the UK and some would say the architecture wouldn't look out of place in a Sussex village. The town is really charming and after checking into our guesthouse we have time to explore or just relax after our long walk this morning.
1 breakfast, no lunch, 1 dinner included.
Day 9, Horton Plains
Nuwara Eliyah- Horton Plains - Bandarawela. We have an early start as we drive up to Horton Plains for our trek to the World's End and the beautiful Bakers Falls. Horton Plains is the highest plateau in Sri Lanka at an impressive 2200 metres (7200 feet) above sea level in the middle of the central mountain country. The scenery up here is simply stunning with grasslands and mountains, marshes and trout streams. Some of Sri Lanka's best tea are grown up here in the high ground. The dramatic drop-off at the edge of the plateau is particularly well demonstrated at 'World's End,' where there is a 300 metre (1000 foot) precipice. With a cool and bracing climate, this is excellent hiking country, with a distinctive flora, colourful butterflies and many rare highland birds.

Later we head for Pattipola Railway station, from here we'll take a scenic train journey to our overnight spot of Bandarawela. Although seats are not reserved and trains are often crowded it is an amazing experience and a wonderful insight into local culture. Arriving into Bandarawela we check into our overnight accommodation.
1 breakfast, no lunch, 1 dinner included.
Day 10, Monaragala Lake
Bandarawela - Udawalawe. Today we take a short transfer to the Namunkula Range where we enjoy an amazing day of trekking beginning at the top of the lush green slopes of this beautiful tea country. Our walk today is mainly down hill as descend through local villages and farms as we approach the dry zone at Hingurukaduwa in Uva province. Walking through this region we will learn about the different ingenious ways of farming that those living in the mountainous terrain have come up with. We'll stop en route for some lunch and a chance to take a refreshing dip in the river. Once we've completed the trek we'll return to our vehicle and make our way to Udawalawe, an elephants playground, with guaranteed sightings.
1 breakfast, 1 lunch, 1 dinner included.
Day 11, Udawalawe National Park
Our first stop this morning is the Elephant Transit Home, sponsored by the Born Free Foundadtion it's aim is to look after baby elephants that have been injured or orphaned in the wild with the aim of reintroducing them to the wild once they've been rehabilitated. We then head into Udawalawe National Park, which is home to hundreds of wild elephants. As well as elephants you'll find a plethora of bird life, deer, wild board and jackals.

Departing Udawalawe this afternoon we continue along the coast to the palm fringed town of Mirissa.
1 breakfast, 1 lunch, 1 dinner included.
Day 12, Weligama & Mirissa
Today offers the chance to relax and unwind on the beautiful sun kissed beaches of Mirissa. You're free to take a stroll along the golden sands, relax under a palm tree or perhaps take a snorkelling trip off the coast. During whale and dolphin season (November-April) it's possible to take an optional boat trip to see these incredible creatures.
1 breakfast, no lunch, 1 dinner included.
Day 13, Negombo
Mirissa - Galle - Katunayake. This morning we leave our coastal paradise and head west to the old colonial Dutch port of Galle. Dating back to 1663, this stunning fortified town has changed somewhat throughout the years, however, walking and exploring the different parts of the fort will still take you back to a bygone era. With incredible history and an atmospheric feel, Galle is one of the most interesting places in Sri Lanka. You'll have some free time to walk along the fortified walls, explore the boutique shops or enjoy a drink at one of the many fantastic cafes and bars.

Later we continue up the coast to our final overnight stop in Katunayake. Located on Sri Lanka's west coast and close to the international airport, it's a great place to complete this amazing trip. The rest of the day is free to relax by the pool or take a stroll through the hotel gardens.
1 breakfast, no lunch, 1 dinner included.
Day 14, Negombo
After breakfast we can take the single timed transfer to the airport.
1 breakfast, no lunch, no dinner included.
Terms and conditions
The following product terms and conditions apply in addition to our Booking Terms and Conditions (available on our website) and terms and conditions of the relevant travel service provider.
Prices quoted valid for sale until 28 September 2019 for travel during the period specified (if applicable) unless otherwise stated or sold out prior.
All prices are per person (unless otherwise stated), subject to availability and may be withdrawn or varied without notice. Accommodation (if included) is based on twin share unless otherwise stated.
Advertised price includes bonus nights and/or stated saving (if applicable).
Additional supplier conditions and travel restrictions may apply. Please enquire for further details.
Airfare (including internal flights) is not included unless otherwise stated and, if included, is economy class unless otherwise stated.
Components of the total price including local payments, "resort fees", "national park fees", "trip kitties" and food funds (if applicable) may be payable direct to the supplier on arrival or to your travel consultant prior to your departure. Where applicable, these payments are included in the total price quoted.
Gratuities are not included unless otherwise stated.
Prices shown are fully inclusive of taxes, levies and government charges current at the time of publication.
Additional levies, government charges & other applicable fees, including additional taxes, surcharges and visa fees specific to your departure date or flight routing, may apply and are beyond our control.
Seasonal surcharges and blackout dates may apply depending on date of travel.
Prices shown are for payments made by cash in store or by BPAY.
Payments made in store by credit card will incur a surcharge (see Booking Terms and Conditions for further details).
These prices are a guide to the best price and are subject to change without notice, due to matters outside our control, such as adverse currency fluctuations, fuel surcharges, taxes and airfare increases. Please enquire for further details..
Call

0800 24 35 44

or email a Travel Expert to find out more