Seattle to Los Angeles
Hit the west on a good ol' American road trip from Seattle to Los Angeles. Cruise through Oregon exploring its stunning natural scenery, delicious food and progressive cities, then head south into California where the natural delights just continue. Trade the sheer granite faces of Yosemite for the desert landscapes of Death Valley, then roll the dice in Las Vegas and peer into the Grand Canyon before heading back to the coast and Los Angeles, where the sun sets on both Venice Beach and your trip.
Destination: United States
Travel Dates: From 21/08/2019 to 30/09/2020
Duration: 29 days
Company: Intrepid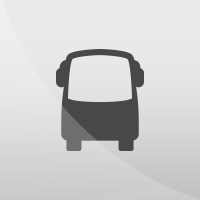 Call 0800 24 35 44 and
quote deal number 5290983
Inclusions
Explore the incredible forests, mountains and rivers of Mt Rainier and Olympic National Parks then walk among the world's oldest, tallest trees in Redwood National Park

Experience the eclectic, progressive cities of Seattle, San Francisco and Portland, where world-class food and delicious microbrews reign supreme

Yosemite National Park feels like something out of a film
While other tour groups breeze through in a day, spend two nights in the park - allowing for a full day of hiking and exploring

For many, Death Valley conjures up images of flat, barren wastelands
Be surprised by diverse landscapes of sand dunes, water-sculpted canyons, extinct volcanic craters and in the spring, fields of wildflowers

Enjoy a free day to lose yourself among the bright desert lights of Las Vegas
This is a great way to end your adventure
Remember, what happens in Vegas

From flashy Las Vegas to the red cliffs of Zion National Park and the distinctive hoodoos of Bryce Canyon, discover a huge diversity of American landscapes in a relatively short amount of time

Breakfasts Included: 6
Lunches Included: 3
Dinners Included: 3
Hotel (26 nights),Motel (2 nights)
Ferry,Private vehicle
Age: min 15
Group Size: 1 - 13
Olympic National Park - Entrance Fee
Ferry to Bainbridge Island
Visit to La Push Beach
Mt Rainier National Park
Hoh Rainforest - Olympic National Park
Tastes & Treasures of Portland Bike Tour
Lunch at Rogue Brewery
Tillamook - Cheese Factory Visit
Oregon Dunes National Recreation Area
Crater Lake National Park - Entrance Fee
Oregon Caves Discovery Tour
Oregon Caves National Monument
Redwood National Park
San Francisco - Little Italy Dinner Urban Adventure
Sonoma - Jack London State Historic Park
Sonoma - Wine Tasting
Sonoma - Picnic lunch
Yosemite National Park - Entrance Fee
Death Valley National Park
Las Vegas - Buffet Dinner
Zion National Park - Entrance Fee
Bryce Canyon National Park - Entrance Fee
Monument Valley Tribal Park Entry Fee
Monument Valley - Jeep Tour and Navajo Dinner
Capitol Reef National Park
Grand Canyon National Park - Entrance Fee
Joshua Tree National Park - Entrance Fee

Day 1: Seattle
Welcome to Seattle! The Pacific Northwest, or PNW, is all about the outdoors, good food, better beer and all the arts and culture you could ever want. You'll meet your leader at 6 pm, but there's plenty to see if you happen to arrive early. Take a walk around the waterfront and Pike Place Market, which includes the original Starbucks store for the coffee connoisseurs out there, visit the towering Space Needle for views of the surrounding mountain ranges or try a local beer at one of the many microbreweries. 
Day 2: Olympic National Park / Port Angeles
Incorporating nearly a million acres of land, Olympic National Park protects glacier-capped mountains, old-growth forests and pristine rivers teeming with salmon. Take a ferry from Seattle across to Bainbridge Island then drive towards Olympic National Park, stopping at Lake Crescent on the way. Perhaps rent a kayak and explore by water. Continue on and visit La Push, home to the Quilete tribe, and take a walk down to Second Beach where you'll have stunning views of the Pacific Ocean. Spend the evening in Port Angeles.
Day 3: Olympic National Park / Port Angeles
Spend the day discovering the northern area of Olympic National Park. You'll have opportunities to explore the parks wooded expanses on foot. The park is home to dozens of species of mammals and aquatic life and one of the West's great wilderness areas. Spend a second evening in Port Angeles, the birthplace, and final resting place, of influential American writer Raymond Carver.
Day 4: Mt Rainier National Park
Today we'll explore the lush, green canopies filled with moss and ferns that make up the Hoh Rain Forest, one of the largest temperate rainforests in the United States, which can receive over four metres of rain annually. Continue on to Mt. Rainier National Park, home to the highest mountain in both Washington and the entirety of the Cascade Ranges. Rainier was the fifth national park to be created in the US and is popular with hikers, alpinists, climbers and tourists thanks to its varied landscape, from its ice-capped volcano namesake to subalpine meadows filled with wildflowers. Stop in at the Henry M. Jackson Visitor Centre and, depending on the weather, go for a short hike or two in the afternoon before heading to the hotel.
Day 5: Portland
You've probably heard of Portland. It's the indisputable hipster capital of the west and is known for flannel shirts, its outdoor lifestyle, bike-friendly attitude, microbreweries and coffeehouses. Love 'em or hate 'em, hipsters know how to put together a really liveable city (and it's just as good as a traveller). Drive for half a day from Mt. Rainier and take a walk around town with your leader on arrival. This super-progressive city is yours to explore in the evening, so hit the breweries, check out the music and theatre scene or simply find a good spot to people-watch. 
Day 6: Portland
Jump on an included, three-hour bike tour of NE Portland visiting cultural and historical sites as well the locals' favourite haunts for world-class food and coffee. The tour comes with 24-hour bike rental included and the rest of the day is free for you to explore on two wheels or two feet – too easy. Come evening, check out the Doug Fir Lounge, an iconic bar and restaurant featuring live music almost every night, located right next door to your accommodation, the ultra-hip Jupiter Hotel.
Day 7: Coos Bay
Sit back and cruise down the coast with a bunch of pit stops along the way. We'll visit Tillamook and learn about this delicious, Oregon-made cheese, then check out the Oregon Dunes National Recreation Area and hit the Tahkenitch Dunes Trail. Grab a meal and a drink at the Rogue Brewery then explore Old Town Florence and its art galleries, antique stores and ample opportunities for wine tasting. Spend the evening along the gorgeous waters of Coos Bay. 
Day 8: Crater Lake National Park
Drive out to Crater Lake National Park for a scenic hike around the Rim Trail. Crater Lake is the deepest lake in the US, the second deepest in North America, and is famous for its pristine blue waters fed by the snowy peaks above. Spend the evening out in Ashland, a small city home to Southern Oregon University and the Oregon Shakespeare Festival which runs from March till October.
Day 9: Redwood National Park
Today we'll drive to Oregon Caves National Monument. This cave system is special in that it is formed from marble, and we'll take a guided tour through the tunnels and caverns with a National Park ranger. Continue across the Oregon-California border and stop at Crescent Beach Overlook for a view of the wild Pacific, before ending the day with sunset on the beach and a night near the Redwood National Park. This area of the coast is home to some of the tallest and oldest trees in the world.
Day 10: Redwood National Park
Take a full day to hike and explore the Redwood National and State Parks. Go looking for elk in Prairie Creek then walk through the incredible ridge-top redwoods at the Lady Bird Johnson Grove of Tall Trees. The scenes on Endor with the Ewoks in Star Wars VI: Return of the Jedi were filmed in this area, and you really will feel like you're on another planet.  
Day 11: San Francisco
Today is a long travel day heading south to San Francisco. Arrive late in the afternoon and stop for obligatory photos of the Golden Gate Bridge then check-in to your hotel. Tonight you can take an optional sunset sail in the bay, or otherwise hit the town. With a bustling China Town, popular waterfront and plenty of nightlife options in Union Hill and the Mission District, there's no shortage of evening entertainment in this eclectic city.
Day 12: San Francisco
Because this trip combines two smaller journeys, today you may be joined by other travellers or have to say goodbye to some of your new friends. If there are any newbies joining, you'll meet them this evening when you head out as a group on an Urban Adventures tour, which includes a guided walk through San Francisco's famous Little Italy and North Beach districts with dinner at a local restaurant. Until then, the day is free for you to explore on your own. Alcatraz is always a popular sight, though in peak season it can sometimes be difficult arranging tickets to The Rock. You could also check out the arts scene in SoMa, stroll through Union Square or walk down ridiculous Lombard Street.
Day 13: Sonoma
This morning hit the road out of San Francisco and drive north to the beautiful Sonoma Valley wine region. The small town of Sonoma was the site of the rebellion that paved the way for California's independence from Mexico. Enjoy lunch, a wine tasting and an optional winery tour at a local vineyard. Explore the historic buildings and scenic trails of nearby Jack London State Park - the area the famous writer and adventurer once called home. Spend the second night of the trip in Sonoma.
Day 14: Yosemite National Park
Today is a long day of driving (approximately seven hours), as you head east to Yosemite National Park where you'll spend the next two nights. Featuring sequoia forests, granite cliff faces and waterfalls, the scenery in this World Heritage-listed park is amazing to explore.
Day 15: Yosemite National Park
Enjoy a free day to explore Yosemite National Park. There are plenty of hikes to do, each varying in difficulty. Perhaps take a 4-5 hour hike to the top of Nevada Fall or a short and easy walk to the serene Mirror Lake. Keep an eye out for squirrels (and perhaps even a bear) along the way. You might like to hire a bike and cycle around Yosemite Valley, stopping by the park's museum, photo gallery, shops and restaurants on the way. In the heat of summer, float down the Merced River on a raft and enjoy a few drinks at the local cafe.
Day 16: Lake Tahoe
Make the short drive to Lake Tahoe (approximately 2–3 hours). Enjoy free time for the rest of the day. If it's summer, perhaps using it to hike, swim, rent bikes or simply relax. An optional sunset sailing cruise on the lake is also available. In winter, your optional activities revolve around snow – strap on some snowshoes and go for a hike, take a sleigh ride, or try your hand at ice skating. In the evening, return to camp for dinner with the group.
Day 17: Eastern Sierra / Lone Pine
Drive south to Death Valley (approximately 6 hours). On the way to Lone Pine perhaps stop at Manzanar National Historic Site, a former Japanese Internment Camp during WWII. Spend the night in the town of Lone Pine, not far from the entrance to Death Valley. Here there's the option to visit the Museum of Western Film History, which celebrates the many movies that have been filmed in the area, such as Iron Man, Django Unchained, How The West Was Won, and True Grit.
Day 18: Death Valley
This morning we drive the short distance into Death Valley National Park. Death Valley National Park is a geologically rich area, featuring huge sand dunes, canyons, sculpted rocks, valleys and volcanic craters. Elevations fluctuate from 85 metres below sea level near Badwater Point (the lowest point in the USA) to 3756 metres above sea level at Telescope Peak. Death Valley is extremely hot and dry, so pack plenty of water. Perhaps hike up to Dante's View for amazing vistas over the valley. Check out Ubehebe Crater or find a shady trail through Golden Canyon.
Day 19: Las Vegas
It's a short three-hour drive through Nevada today, to the glitzy desert city of Las Vegas. This city may be the gambling capital of the world, but if this isn't your thing there's a lot more to do in town. Wander along the Strip past impersonators, billboards and hotels, checking out the Bellagio fountain show. Head to a rooftop amusement park, hit the chain stores or lose all sense of time exploring the gaudy interiors of The Venetian, Caesars Palace and New York-New York hotels. In the evening, join up with the group for an included buffet dinner, Vegas style. If you're up for it, see an after-dinner show or hit up a nightclub.
Day 20: Las Vegas
Enjoy a free day in Vegas. Your leader can suggest some ideas or why not check out one of our Urban Adventures. Because this is a combination trip, some members of your group may depart this morning and new ones may arrive in the evening. Feel free to join them for dinner tonight and, given you're essentially an expert in all things Las Vegas by now, show them a night out on the town.
Day 21: Zion National Park
Enjoy a full day of free time in Zion National Park. This is a great opportunity to tackle any trails you may not have yesterday. The Narrows is a good choice, if you're not up for the more challenging Angel's Landing. The Narrows is probably the most popular hike in the park, and one of the best slot canyon hikes on Earth. It can also be tailored to suit various levels of skill and experience.
Day 22: Zion National Park
Today, travel across the border into Utah and the spectacular landscapes of Zion National Park (approximately three hours). There's a variety of trails to choose from and you'll have plenty of opportunity to explore among the park's soaring cliffs and cascading waterfalls. Warm up with a gentle walk to the lower end of the Emerald Pools. Continue onto the upper end of the pools, passing a waterfall on the way to Zion's 'beach'. If you're feeling ambitious, perhaps enjoy the park's most famous challenge: Angels Landing. After a strenuous hike along the narrow ridge of the cliffs, you'll be rewarded with a panorama of the red landscape. Please be aware that this isn't for the faint-hearted and requires a moderate level of fitness.
Day 23: Bryce Canyon
In the morning, drive to Bryce Canyon. Millions of years of wind and water erosion have formed the park's distinctive hoodoos – uniquely shaped rock spires rising out of the red desert. You will have ample time to explore the park's extensive network of hiking trails, from the easy Rim Trail, to the moderate Queen's Garden Trail or the strenuous Peek-a-boo Loop. Wherever you walk, you'll encounter unique landscapes and a kaleidoscope of desert colours.
Day 24: Monument Valley
In the morning make the six-hour drive to the spectacular Monument Valley. There may be time to visit the cliffs, canyons and domes of Capitol Reef National Park on the way. Monument Valley is part of the biggest Indian reservation in the USA, home to more than 200,000 enrolled members of the Navajo Tribe. Explore the giant sandstone formations scattered across the desert, witnessing the ever-changing colour of the landscape. In the evening, travel by jeep through the Monument Valley with a Navajo guide. Join the locals for an authentic Navajo dinner around a campfire and listen to their traditional songs and stories.
Day 25: Grand Canyon National Park
In the morning, make the 3–4 hour drive to the Grand Canyon, one of the largest canyon systems in the world. This a real highlight of the trip, so you'll be spending two nights here. Perhaps take a stroll along the South Rim Trail or hike to Skeleton Point. There's plenty to see and do during your time here.
Day 26: Grand Canyon National Park
Today is a free day to explore the Grand Canyon. There are plenty of optional activities to take part in - your leader will provide you with the details. Take a hike around the canyon or if you're feeling extra adventurous, opt for a helicopter flight over the area. In the evening, sit back and enjoy the sunset behind the red peaks.
Day 27: Joshua Tree National Park
In the morning, take the long drive to Joshua Tree National Park (approximately 7-8 hours). Sitting between the Mojave and Colorado Deserts, the park is home to striking rock formations, many species of cacti and varied desert wildlife such as coyotes, lizards and bighorn sheep. Spend the night in a nearby hotel.
Day 28: Los Angeles
After breakfast, continue exploring Joshua Tree in the morning then drive to LA (approximately three hours). After all that desert, the wide-open spaces and the beautiful scenery the only thing you're probably missing is a good coffee, right? Never fear; LA has excellent coffee and then some. Visit the Original Farmers Market for lunch before spending an afternoon at Santa Monica Pier for a dose of sea, sand and eccentric boardwalk characters. Then you're free to discover LA on your own terms. Stroll Rodeo Drive, amp up the culture with a trip to the Getty Centre or enjoy the sights from Venice Beach. You will have no problem finding a superb spot for dinner this evening – the cultural mishmash of the City of Angels provides excellent nosh on every corner.
Day 29: Los Angeles
Your adventure comes to an end this morning. There are no more activities planned and you're able to depart the accommodation at any time.
Terms and conditions
The following product terms and conditions apply in addition to our Booking Terms and Conditions (available on our website) and terms and conditions of the relevant travel service provider.
Prices quoted valid for sale until 23 July 2019 for travel during the period specified (if applicable) unless otherwise stated or sold out prior.
All prices are per person (unless otherwise stated), subject to availability and may be withdrawn or varied without notice. Accommodation (if included) is based on twin share unless otherwise stated.
Advertised price includes bonus nights and/or stated saving (if applicable).
Additional supplier conditions and travel restrictions may apply. Please enquire for further details.
Airfare (including internal flights) is not included unless otherwise stated and, if included, is economy class unless otherwise stated.
Components of the total price including local payments, "resort fees", "national park fees", "trip kitties" and food funds (if applicable) may be payable direct to the supplier on arrival or to your travel consultant prior to your departure. Where applicable, these payments are included in the total price quoted.
Gratuities are not included unless otherwise stated.
Prices shown are fully inclusive of taxes, levies and government charges current at the time of publication.
Additional levies, government charges & other applicable fees, including additional taxes, surcharges and visa fees specific to your departure date or flight routing, may apply and are beyond our control.
Seasonal surcharges and blackout dates may apply depending on date of travel.
Prices shown are for payments made by cash in store or by BPAY.
Payments made in store by credit card will incur a surcharge (see Booking Terms and Conditions for further details).
These prices are a guide to the best price and are subject to change without notice, due to matters outside our control, such as adverse currency fluctuations, fuel surcharges, taxes and airfare increases. Please enquire for further details..
Call

0800 24 35 44

or email a Travel Expert to find out more