Fri, 07/03/2014 - 1:00pm
One of the jewels of the Middle East is Oman, so here are some insider's tips for those travellers lured by the romance and heritage of modern Arabia.
Oman, land of 1000 old forts, castles, towers. Visit one of the largest, the 17th century Nizwa Fort, on a Friday and you will also be able to experience the lively livestock market – large crowds of traditionally-dressed locals,  cattle, goats, camels and more besides.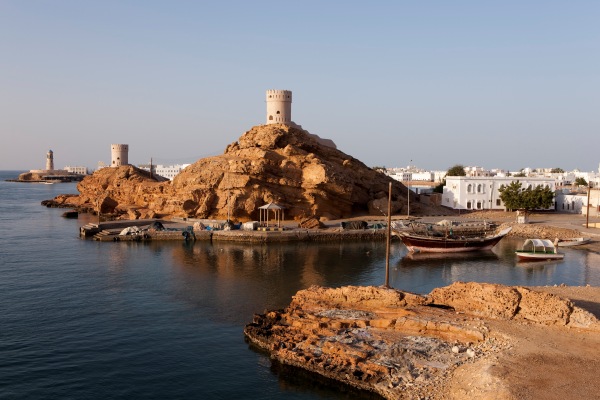 Travel to Sur, known for its dhows, and enjoy the spectacular landscapes and mountain scenery en route. Or travel further afield for the sands, deserts and more dramatic mountains of Oman.
Gaze in wonder at the Grand Sultan Qaboos Mosque in Muscat. Its main hall has a chandelier with over 1000 light bulbs. More than 600 people were needed to weave its large carpet. It definitely has the "wow" factor – it is beautiful, elaborate and magnificent.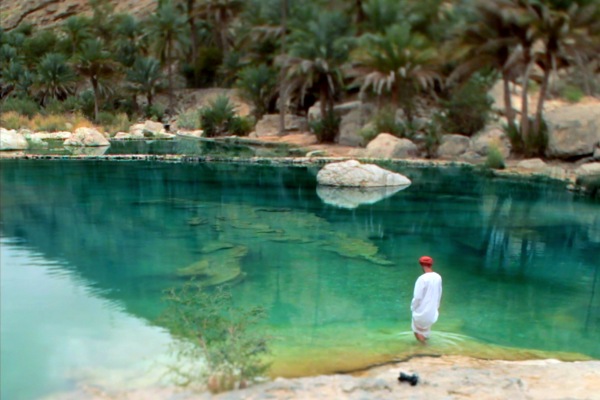 Enjoy Muscat's beaches and coastline, families picnicking, young men playing football… But beware of taking photos of any of the embassies along the beachfront, even of the beautiful hibiscus and bougainvilleas in their gardens – their security guards can be fearsome!
Enjoy delicious, cooling lemon mint drinks. Experience not only traditional Omani cuisine, but also Turkish, Indian Lebanese and Zanzibari  in "cheap and cheerful" little places, often with brightly-coloured floral plastic tablecloths.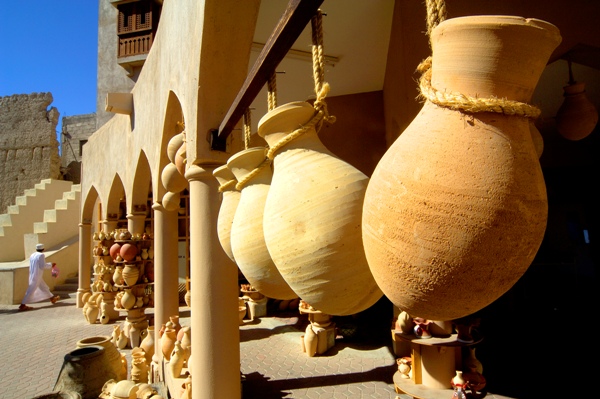 Many sights, sounds and smells will linger in the memory, but they are sure to include the men in their white dishdashas, the women in beautiful abayas, the calls to prayer and the smells of the various flavours of shisha filling the air.
Looking for more information on your Middle East holiday in Oman?  Contact a Flight Centre travel expert – 130 stores nationwide. Phone 0800 24 35 44.
Other Travel Articles You Might Like...