Thu, 30/01/2014 - 2:11pm
Our journey through Southern Africa took us surfing massive waves, abseiling waterfalls and sleeping on long creamy coloured beaches, as our Africa tour approached its end.
South Africa's picturesque Garden Route offers beauty, adventure and tranquility. The surfing capital is Jeffrey's Bay, where I spent days sitting on my private balcony at the beautiful Beach Music guesthouse overlooking the legendary wave Super Tubes, capturing photos of surfers pulling into six foot waves.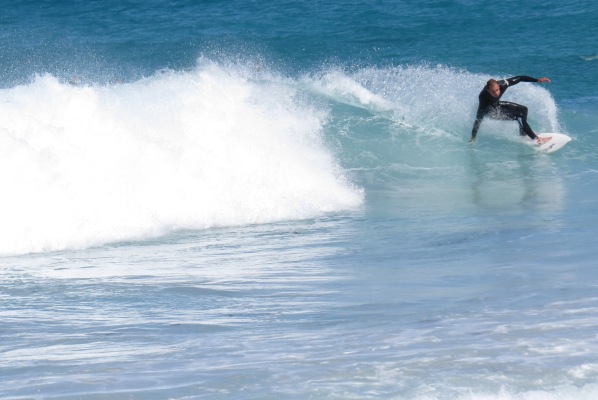 Large glassy waves roll toward the shoreline every morning as the sun warms up the cold Indian Ocean. Surfers cut through the water's smooth face while dolphins leap and play in the South Africa shoreline every morning.
Our adventure continued along the Garden Route through the gorgeous enchanted emerald forest of Tsitsikama National Park to The Crags. In the creases of the lush bush and rolling mountains, we experienced kloofing deep inside a canyon (kloofing is the Afrikaans word for canyoning).  With a rope, wetsuit and helmet, the odyssey consists of abseiling, swimming, jumping and running through a fresh water canyon.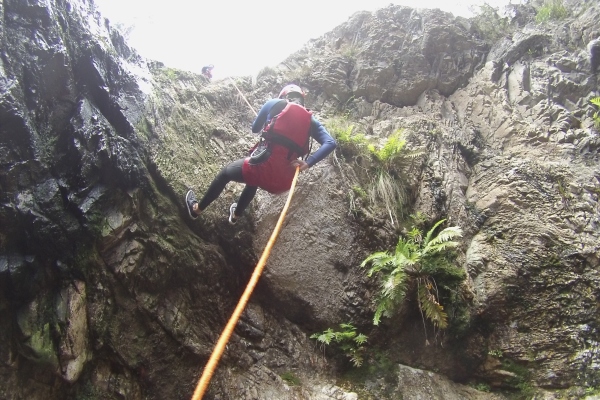 Leaning over the 18 metre cliff with a harness and a rope, I breathed in and slowly walked my feet down the rocky cliff. "Awesome, keep going, lean back," yelled our 'Africanyon' guide. I lowered myself down, deep into a gorge with coffee coloured water. The hot sun cooked me in my wetsuit but leaping into the river instantly cooled my body.
Once in the thick of the sixty metre canyon we swam along the deep refreshing shallows. I floated in the mountain pools looking at the reflection of the water dancing on the canyon walls. The walls were red, bleeding into the tannin water. The only sound were the thick drops of water falling from the trees sixty metres above. After four hours of abseiling and swimming down waterfalls we made it to a local village where children played in the cooling natural pools.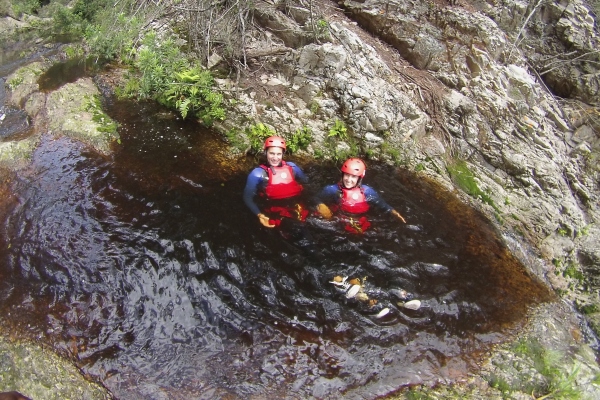 Driving into the bright orange sunset, we sought refuge for the night. My mind absorbs all the sights zooming past in the dimming light. I can see a bleached white beach fading into the curve of the peninsula, ice cold turquoise ocean sparkling in the disappearing sunlight and baboons walking along residential streets.
A Shapeshifter song leaks out of our car radio. "I don't know where this road is taking me. I'm just here for the ride". I smile at the African sunset as we drive the empty road into the unknown.
Looking for more information on Africa tours?  Contact a Flight Centre travel expert – 130 stores nationwide. Phone 0800 24 35 44.
Other Travel Articles You Might Like...