Wed, 20/03/2013 - 8:36pm
From camels to cruises, Elly Lang from Flight Centre Whakatane took in the wonders of Egypt with On the Go Tours.
Our guide around Egypt was Sal, who was simply a fountain of knowledge. As an archaeologist he has a love of history and also of his country.  He was very helpful in telling us how much things are worth in the bazaars when it came to shopping and bargaining, which all Egyptians clearly love to do!  I thought we were going to be mercilessly accosted but the shopkeepers were all very friendly and it wasn't as bad as I feared.
Papyrus paper, Egyptian cotton and alabaster are all very popular and available in a number of places. Be aware though that while you can buy the real McCoy there are also fakes to watch out for. In the government shops these are a fixed price and they show you how to tell the real from the fakes.
The highlight of my On The Go tour was climbing inside the Great Pyramid, having always wanted to see this famous monument. It was a lot cooler inside than outside, though a bit of a hike up to the burial chamber. Although it transpired that that was actually the easy part, as it was much harder coming down again crouching all the way. I definitely felt it in my thigh muscles for about 4 days afterwards and especially every time I walked down some stairs.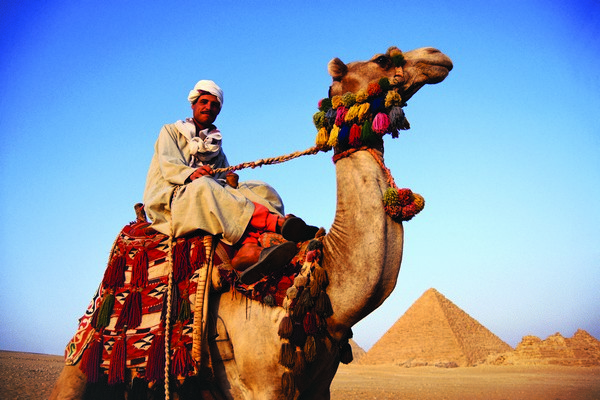 For hotels in Cairo, we were really spoilt at the Le Meridien Pyramids because we had a room with a balcony and when we opened the doors right outside in full view were the pyramids – WOW. Imagine sitting in the hotel swimming pool soaking up the lovely mid 30's degree temperature with a cocktail in hand looking at the pyramids - just fantastic!
The Semiramis Intercontinental Hotel  is a beautiful hotel right in the centre of Cairo overlooking the Nile. It's just stunning lit up at night with riverboats going up and down the river. The hotel has a wide range of facilities as well as about 7 different restaurants, several bars, a casino and nightclub.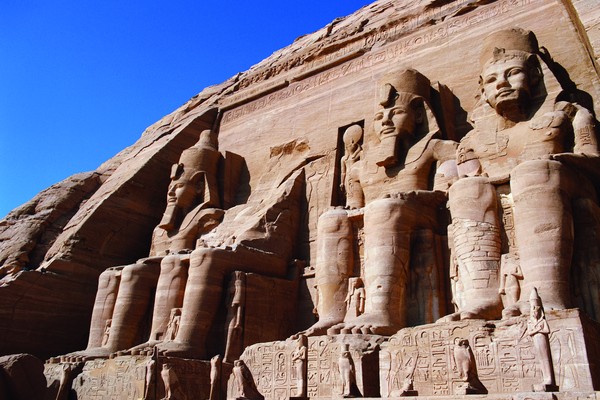 Our Egypt holidays then included a 4 night cruise on the MS Premium from Luxor to Aswan. We had a fabulous time, getting up early to go sightseeing and then back to the boat by lunchtime to get fed and watered again. A refreshing dip in the pool afterwards, followed by some afternoon sightseeing, then finishing the day with another lovely meal and entertainment.
What a life, I could get used to this. One of  the highlights on board was getting back to our cabin after we had been out to see what animals or figures the stewards had turned our towels into, from snakes to birds. It was hilarious - we would just stand in the hallway laughing at some of them.
The history in Egypt is just amazing and having now seen it for myself I have more of an understanding of just how incredible their knowledge was thousands of years ago.
Need more information on tours to Egypt? Contact a Flight Centre travel expert - 135 stores nationwide. Phone 0800 24 35 44.
Other Travel Articles You Might Like...